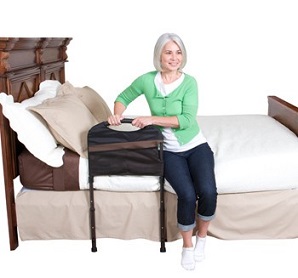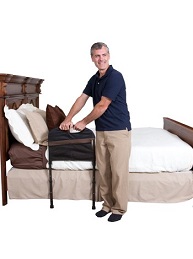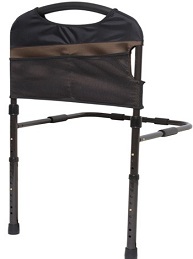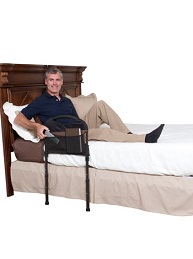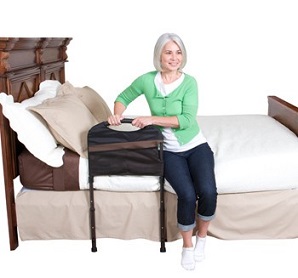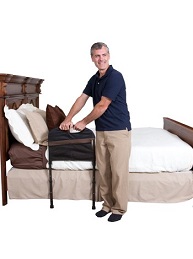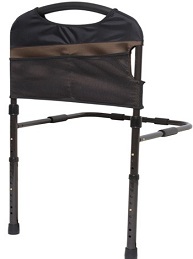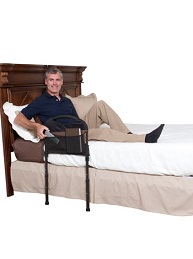 Secure Payment Online

24/7 Support

Quick Shipping

Free Shipping
(on orders over $50)

Made in USA

Life Time Warranty
Extra-Stable – Legs extend to the floor for additional stability while standing.
Standing Support – Padded handle gives extra support while getting in-and-out of your bed.
Sleep Protection – Half-Bed Rail protects from nighttime falls.
Easy to Install – No tools needed!
4-Pocket Pouch – to keep handy items close by.
No-Slip Grips – Secures rail between mattress and the bed frame (no safety strap is needed).
Universal Height – Accommodates any standard home or hospital bed.
Low Profile – Matches the look and feel of your home.
You may also like…
EZ Adjustable Bed Rail

Adjustable in Length, Folds to Side of Bed, and Fits Any Bed! Our MOST Popular Bed Rail!
Only $129.95 - Free Shipping!

Pivoting Curved Grab Bar

Pivoting Curved Grab Bar with 4 Different Hand Grips.
Only $159.95 - Free Shipping!
Features
Bed Rail with Support Legs
Free Shipping!
Only $83.95
Specifications
- Height adjustment from floor to top of handle: 31"- 44"
- Height adjustment from mattress base to top of handle: 17.5" – 22.5"
- Rail width: 18"
- Height range from the floor to horizontal support structure under mattress: 13.5"- 21.5"
- Depth of horizontal support structure under mattress: 20"
- Weight capacity: 300 lbs
- Weight of product: 9 lbs
- Made of: Steel frame with durable powder coat finish