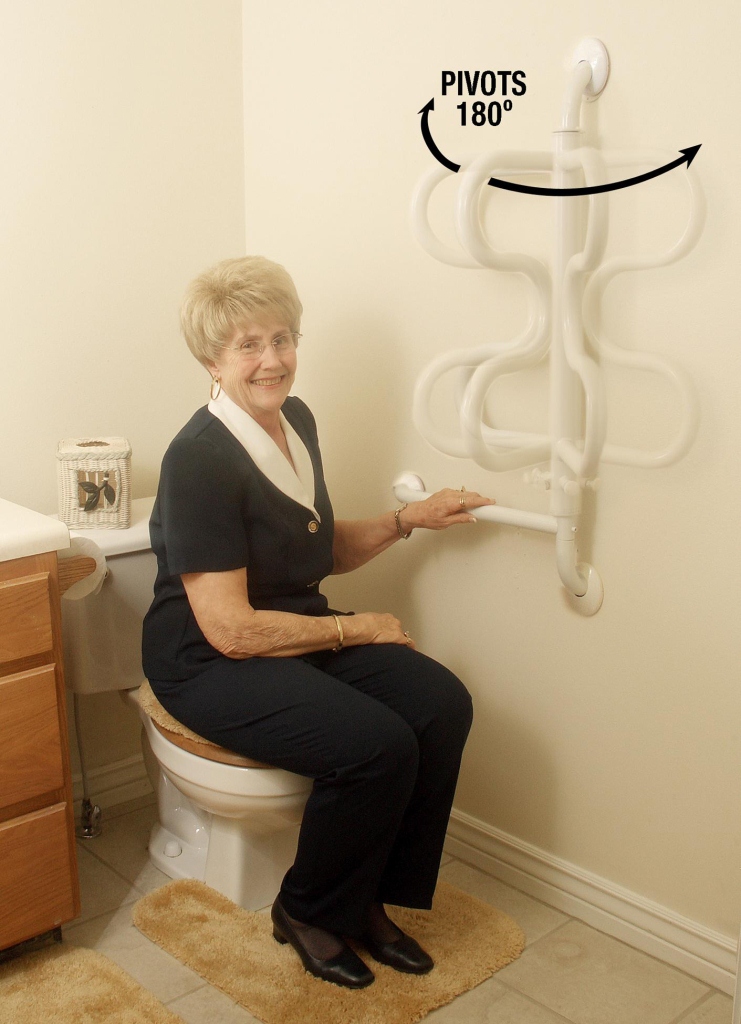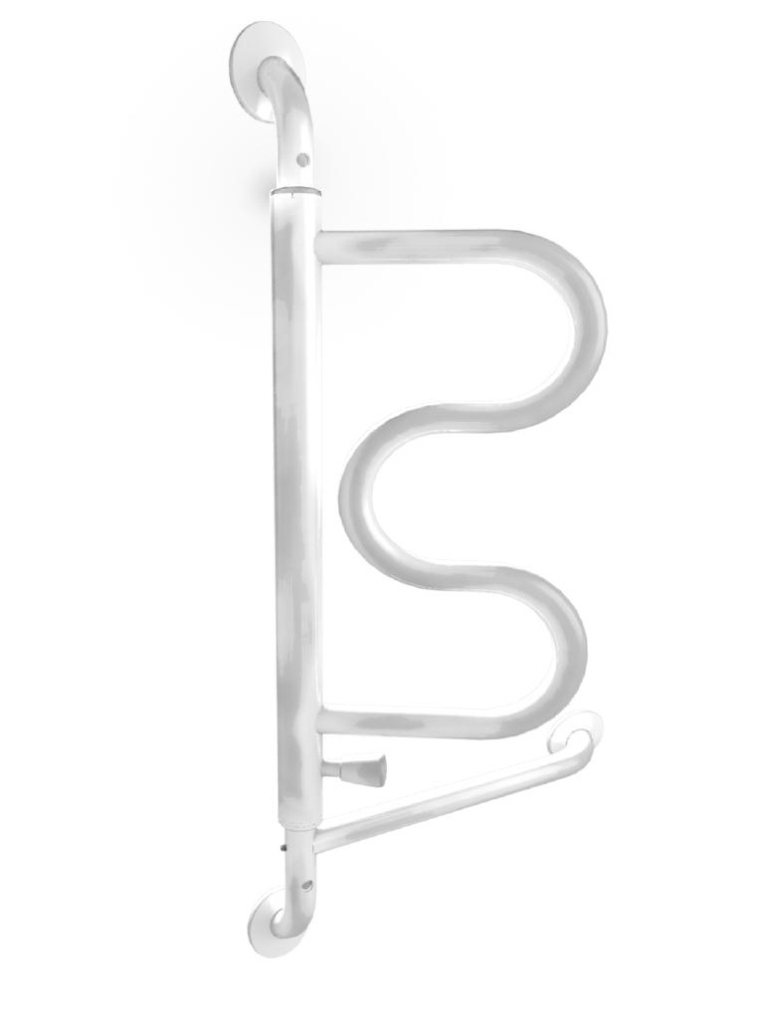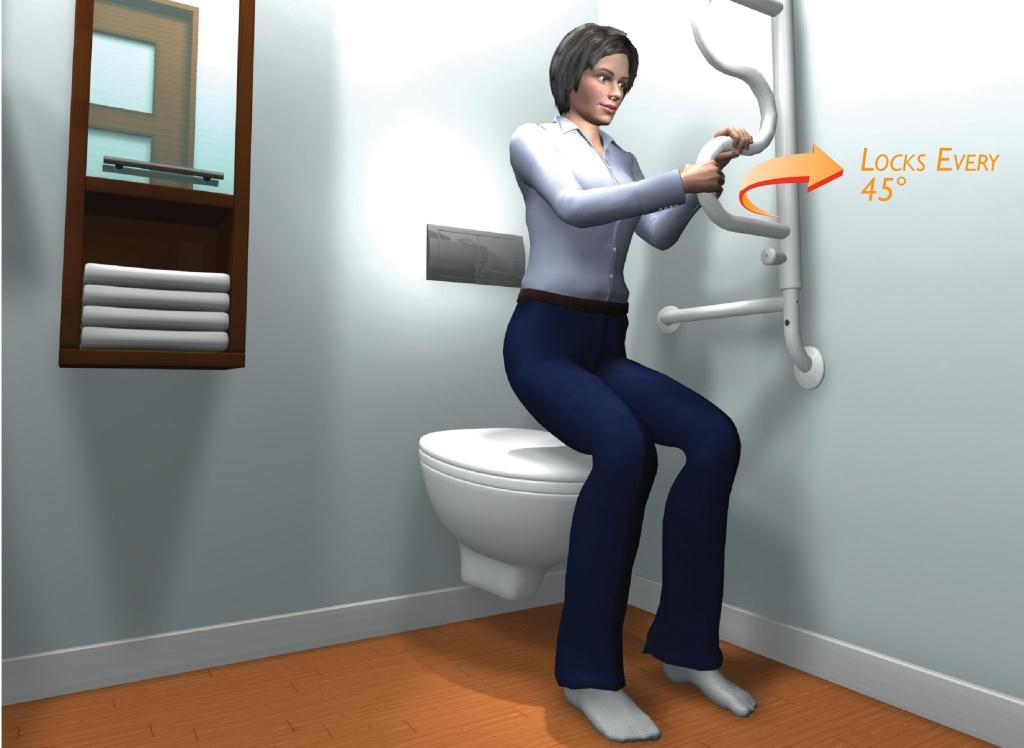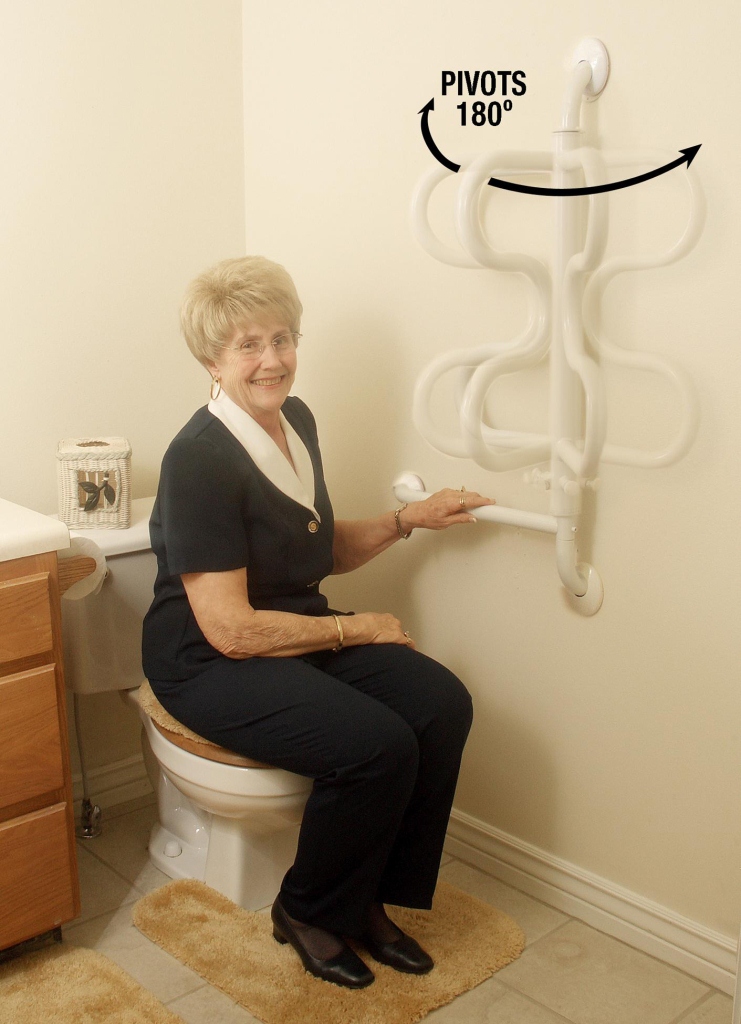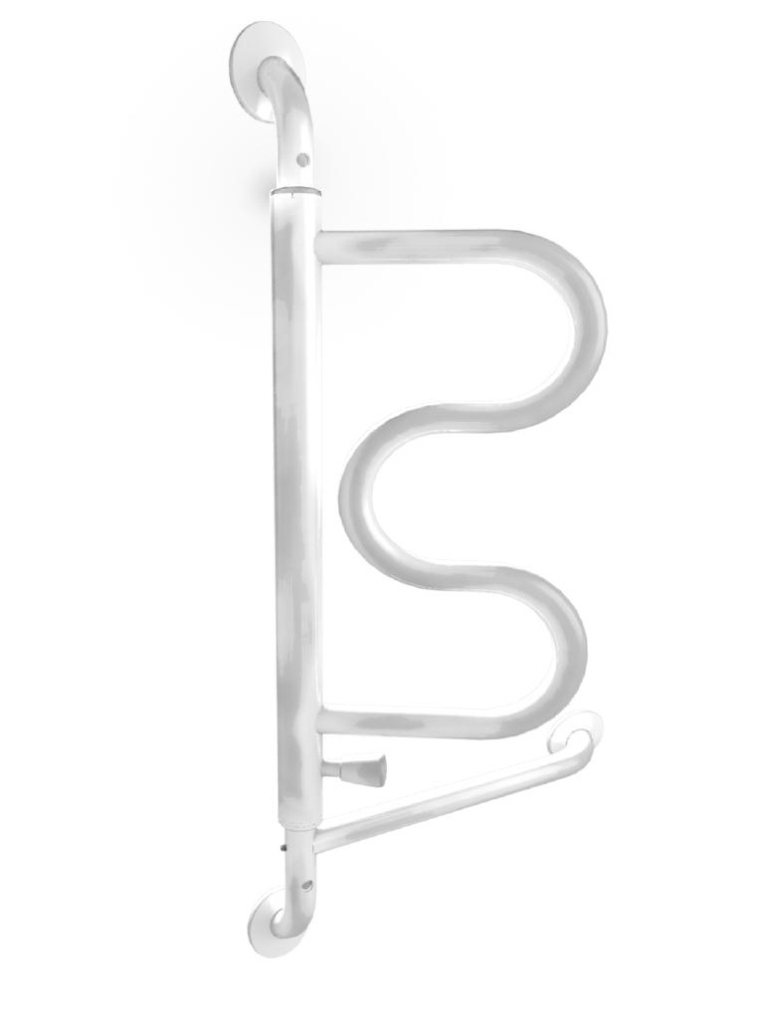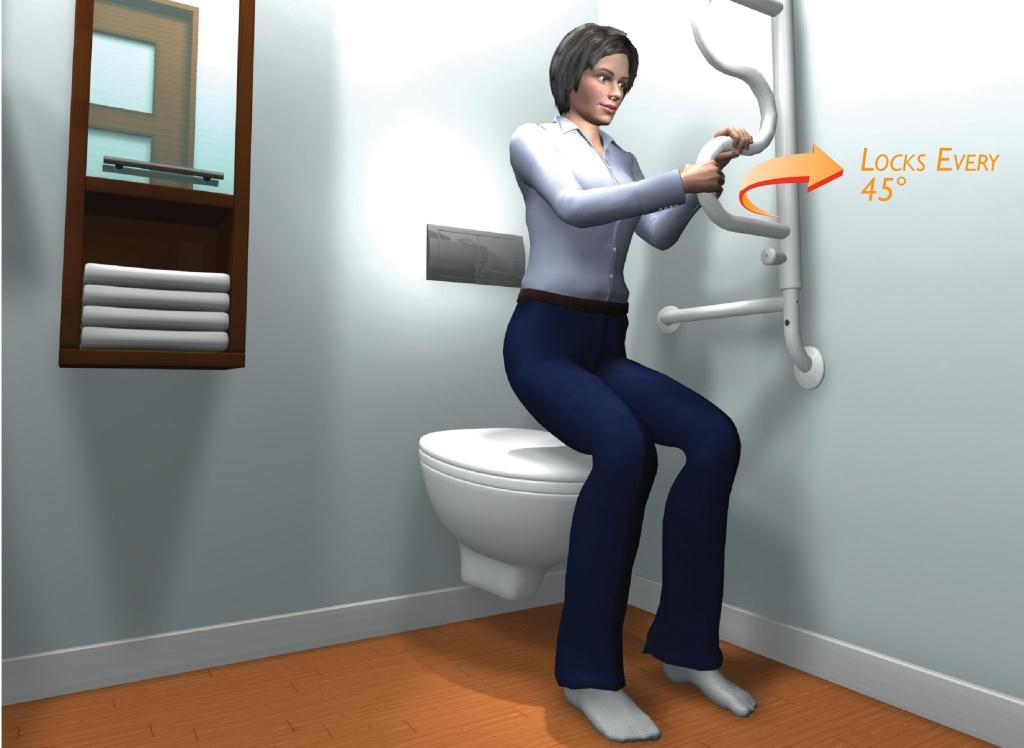 Secure Payment Online

24/7 Support

Quick Shipping

Free Shipping
(on orders over $50)

Made in USA

Life Time Warranty
The Pivoting Curved Grab Bar is a space saving support rail that allows the user to easily rise from a sitting position by providing 4 hand grips at 4 different heights. This pivoting grab bar locks in place every 45 degrees and can also be locked flat against the wall when the bar is not in use. Made of rust resistant, zinc plated steel, it installs quickly into two wall studs.
Promotes Safety & Mobility – Protects against falls and makes standing or sitting easy
Adaptable – Can be pivoted to the position most convenient for the user.
Horizontal Bar – Provides extra stability.
Space Saving Design – Pivots and locks against the wall when not in use
Features
Pivoting Curved Grab Bar with 4 Different Hand Grips.
Only $159.95 – Free Shipping!
Specifications
Rust resistant zinc plated steel
5 locking positions
Product Length: 40"
Length of Curve Handle: 18.75"
Length of horizontal base bar: 14"
Length of extension from the wall at 90 degree position: 12.5"
Diameter: 1.25"
Weight Capacity: 300 lbs
Weight of product: 12 lbs
Package Dimensions: 29" L x 14.25" W x 3.25" H; 12 lbs
Case of 4 Dimensions: 29" L x 14.25" W x 13" H; 50 lbs