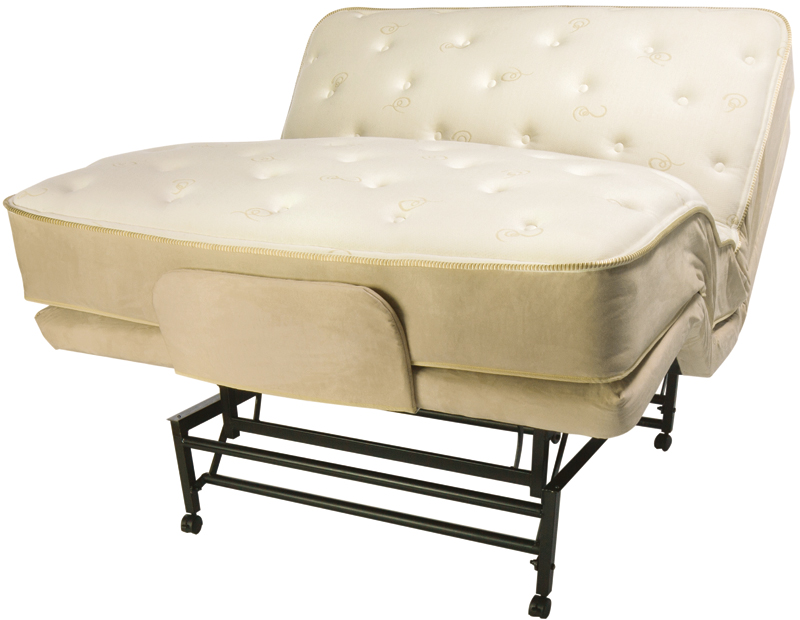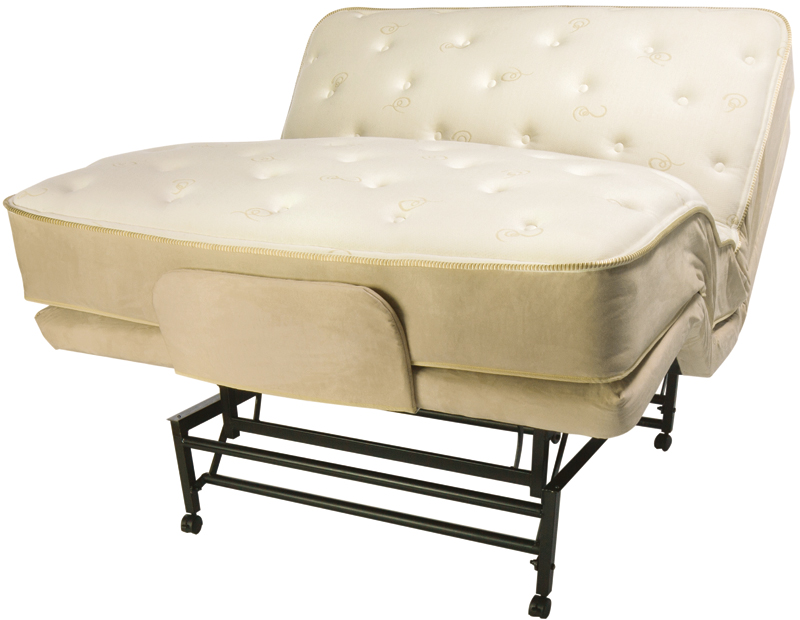 For those seeking assisted living or an alternative to a standard hospital bed, the Flex-A-Bed Hi Low is a fantastic option. It comes in a variety of mattress types, including memory foam, latex, gel-infused, as well as firm to soft construction. It truly raised the standard for convenient and comfortable adjustable beds. 
Craftsmen in Lafayette, Georgia will handcraft the bed to your specific needs. Flex-A-Bed has been satisfying with handcrafted adjustable mattresses this since 1969! The adjustment process is simple with both a wired or wireless option available. The design includes one-touch adjustment capability – a touch of a button is all it takes.
You may also like…
Heavy Duty Bed Rails for Adjustable Beds

Bed Rails for Adjustable Beds mount securely to the underside of the bed and move with the head portion.

Only $269 - Free Shipping!

 

Standing Pole w/ Curved Grabbed Bar

Color - Black, White

Standing pole with pivoting Curve Grab Bar - locks in place every 45 degrees. Fits ceiling heights 7 feet to 10 feet.
Only $189.95 - Free Shipping!
Features
Wired or wireless controls available 

Quiet motors with optional massage available 

Side rails optional

Locking casters 

Firm, medium, or soft construction available 

Available in multiple constructions, including memory foam, low profile, gel-infused memory foam, latex, or innerspring/memory foam 

5 year limited warranty
Specifications
Length options include 84, 80, and 74 inches 

Optional side rails 

Standard height: 26 inches but can be raised to 33 inches 

Height with Caster Removed: 24 inches but can be raised to 31 inches 

Height with Casters Removed on Low Profile Mattress: 19 inches 

Height with Casters and Low Profile Mattress: 21 inches 

Available in dual king, queen, full, and twin size