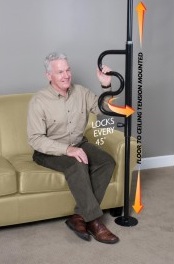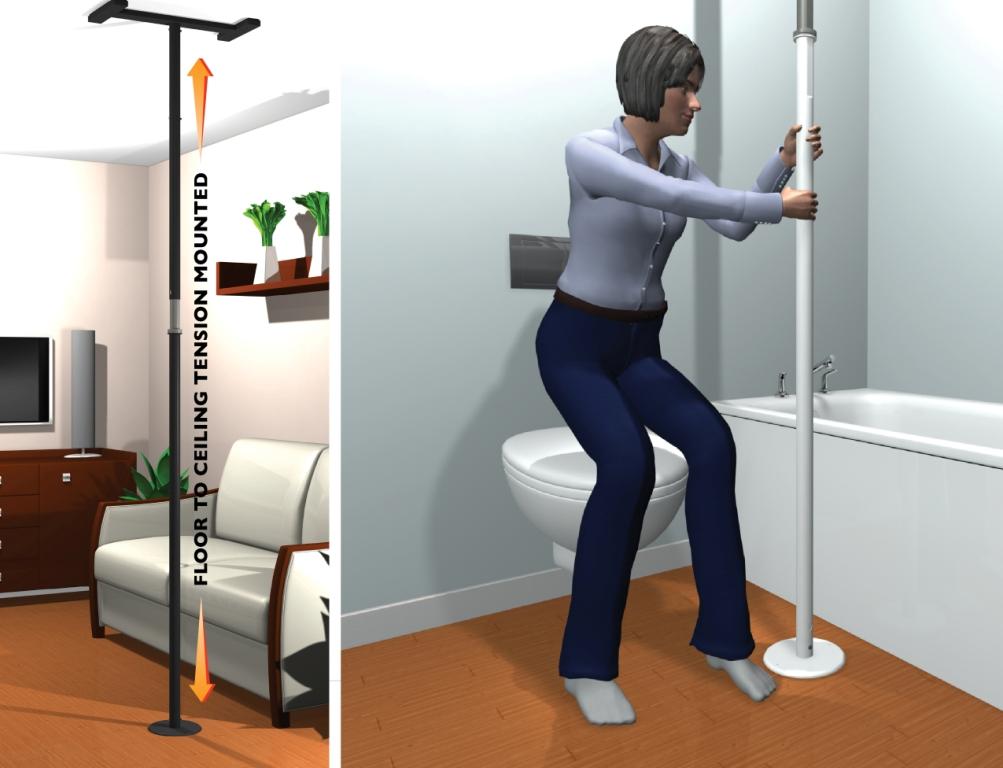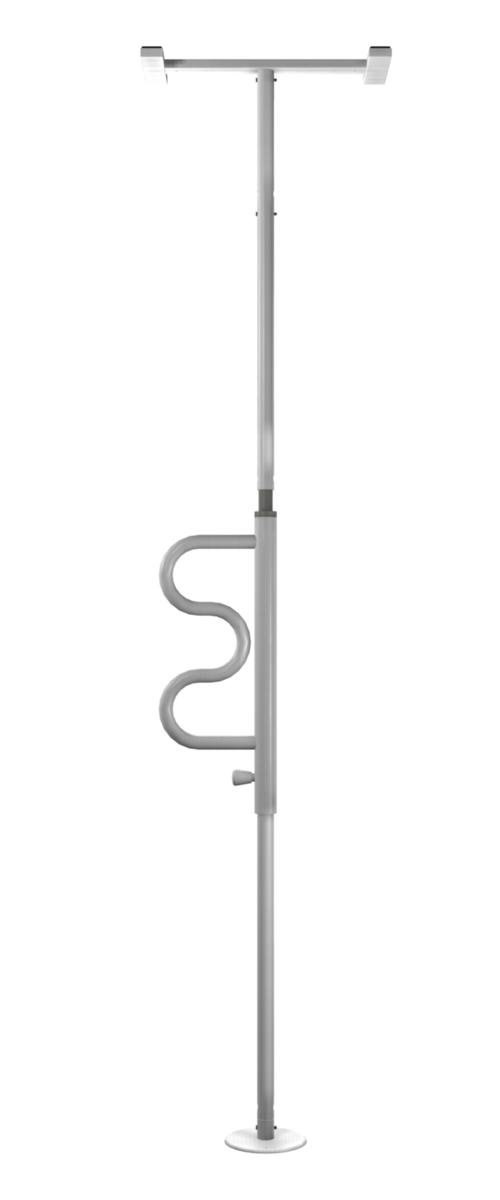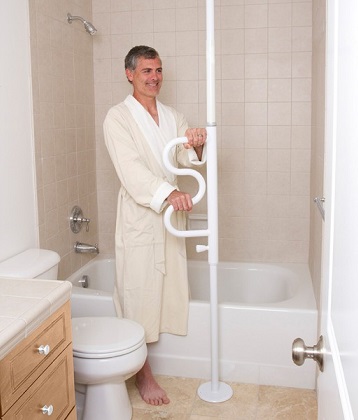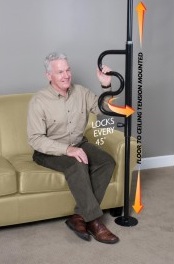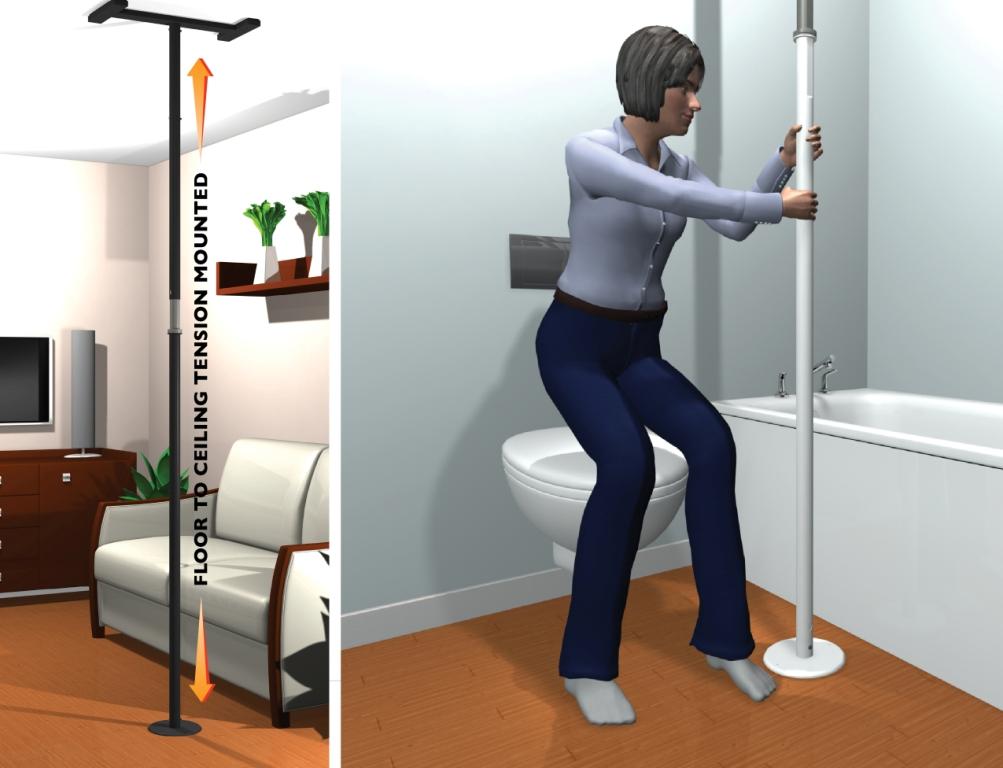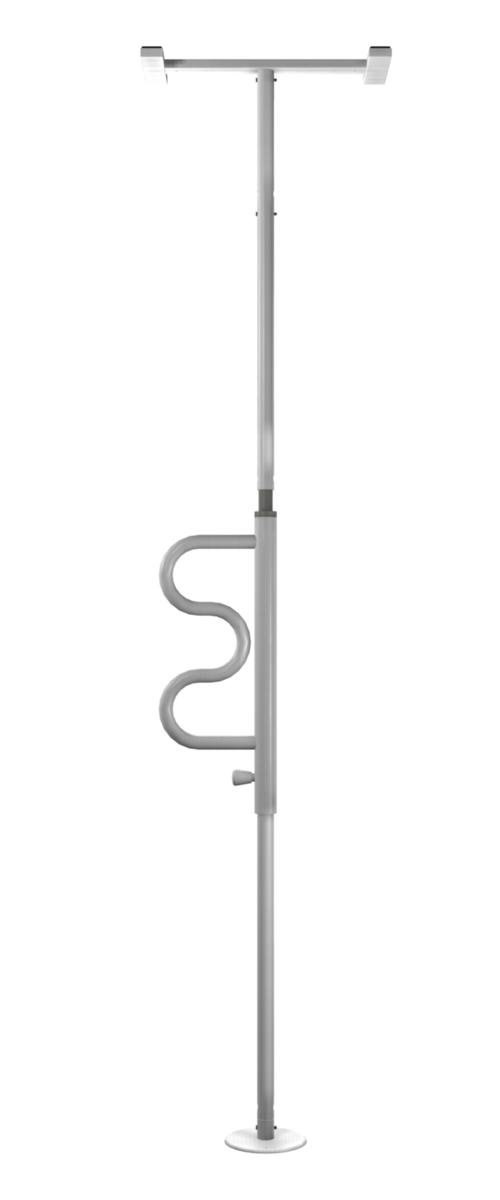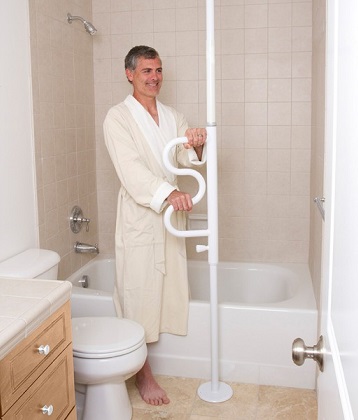 Standing Pole w/ Curved Grabbed Bar
$189.95
In Stock
Configure Your Standing Pole w/ Curved Grabbed Bar System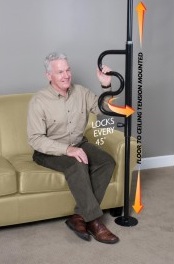 Standing Pole with Curve Grab Bar provides safe, secure support for sitting, standing or for transferring a patient to a walker, wheelchair or other mobility device. It can be installed between the bathtub and the toilet, placed at your bedside, or conveniently, next to a sofa or chair. Installation by "Tension" is simple and secure.
Features
Standing pole with pivoting Curve Grab Bar – locks in place every 45 degrees. Fits ceiling heights 7 feet to 10 feet.
Only $189.95 – Free Shipping!
Specifications
Fits ceiling heights: Range of 7-10ft
Weight Capacity: 300 lbs
Weight of Product: 20 lbs
Package Dimensions: 54.00" L x 12.50" W x 3.25" H; 22 lbs