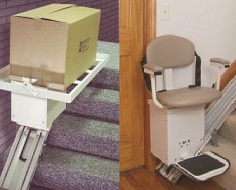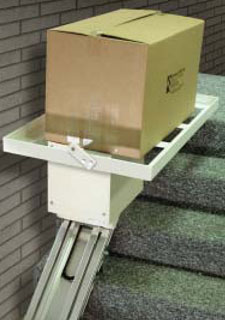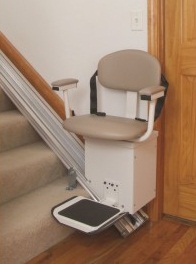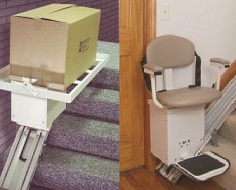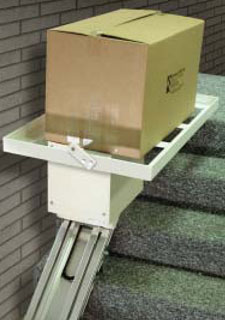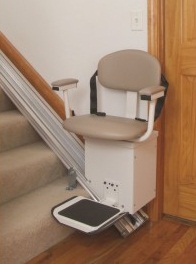 Secure Payment Online

24/7 Support

Quick Shipping

Free Shipping
(on orders over $50)

Made in USA

Life Time Warranty
If you are looking for a dual-purpose lift, this cargo/stair lift is the perfect combination piece. With a few modifications, it can go from cargo transport to a standard stair lift. It just requires four screws to make the adjustment. Cargo can also be moved at up to 20 feet per minute. This is a great option for people looking for mobility assistance, as well as help for moving heavy items to other levels of the home. With a 350-pound capacity, it can also aid in warehouses, mezzanines, and storage spaces. If you need to move large, bulky, or heavy items with equipment you can trust, this combo lift will support you.
Features
Staircase mount (not wall) 

Operates on household current (115 VAC) 

Foldable platform for space saving 

Extruded aluminum track in customizable lengths 

Mixed use purposes
Specifications
24 VAC Control Circuit 

Platform is 18" x 36" (46 cm x 91.4 cm) 

14" folded width 

Moves at 20 feet per minute 

Platform folds when not in use 

115 VAC 20 amp grounded circuit power supply 

350 lbs maximum capacity 

1 year warranty on parts