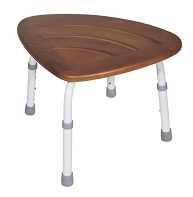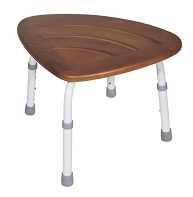 Secure Payment Online

24/7 Support

Quick Shipping

Free Shipping
(on orders over $50)

Made in USA

Life Time Warranty
Beautiful Teak Shower Stool
Attractive high-quality teak is renowned for its durability and weathering properties.
Ideal for use in shower stall.
Teak will naturally take on a handsome silver grey patina after several months of exposure to water.
Ideal for a woman's grooming stool.
Lightweight, durable, adjustable legs.
Large rubber tips reduce slipping.
Limited Lifetime Warranty.
Features
Beautiful Teak Shower Stool for only $129.95 – Free Shipping!
Specifications
Seat is 15″ Height Adjusts from 17.7″ to 21.6″ Supports 400 lbs