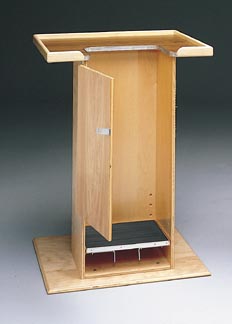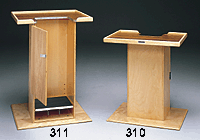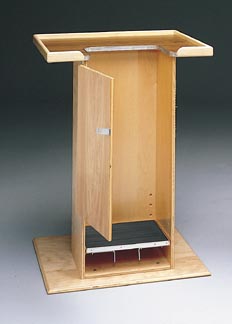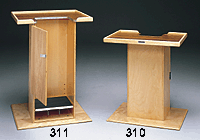 This standing box is constructed to be a passive stander. It offers support for physical therapy patients who are starting to work on a standing position. Offered in both child and adult sizes, this product can be used by anyone. In physical therapy, the Bailey standing box is used in treatment to build muscle strength and to improve coordination.
Features
This product comes with a rubber cover.

It's equipped with an adjustable foot platform.

It comes in both children and adult sizes.
Specifications
Child Size:
Height is 33-1/2″ off the floor

Top 24″ x 30″

Box Dimensions: 14″ wide x 14″ deep and 32″ high

Cut out size 7″ x 10″

Foot platform can adjust 1-1/2″ to 11-1/2″ off the floor
Adult Size:
Height is 41-1/2″ off the floor

Top 30″ x 30″

Box Dimensions: 16″ wide x 14″ deep and 40″ high

Cut out size 12″ x 15″

Foot platform can adjust 1-1/2″ to 11-1/2″ off the floor