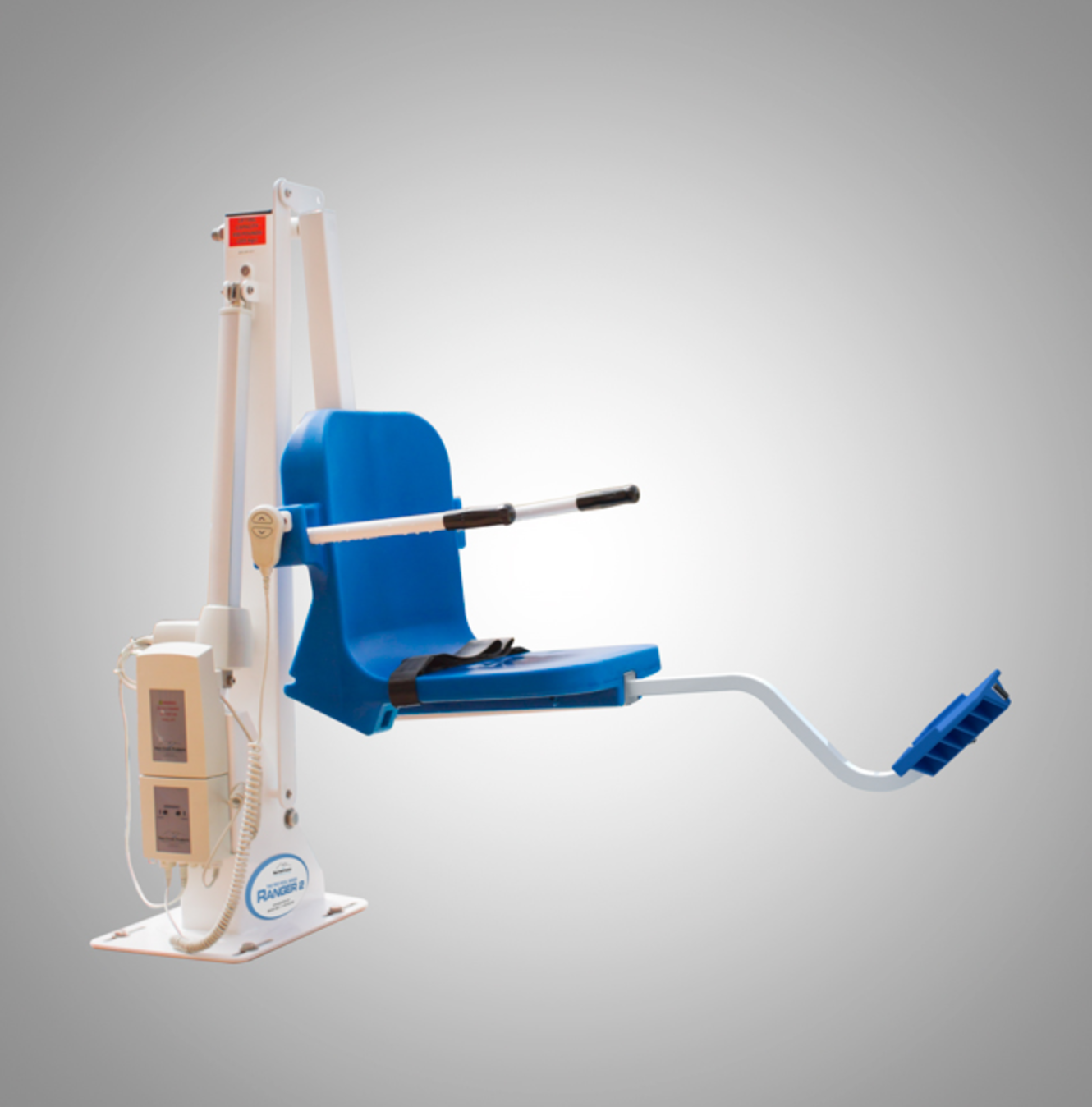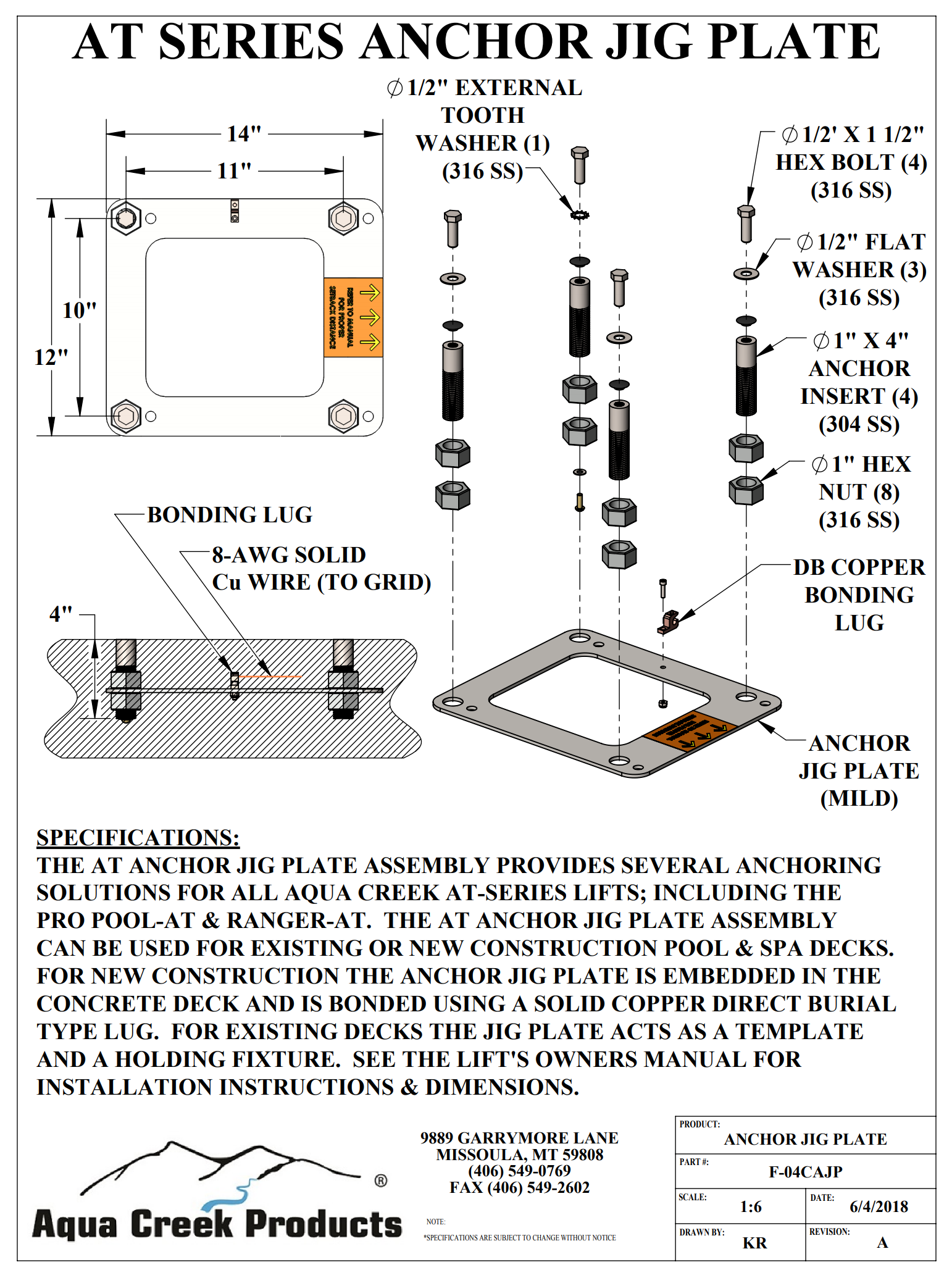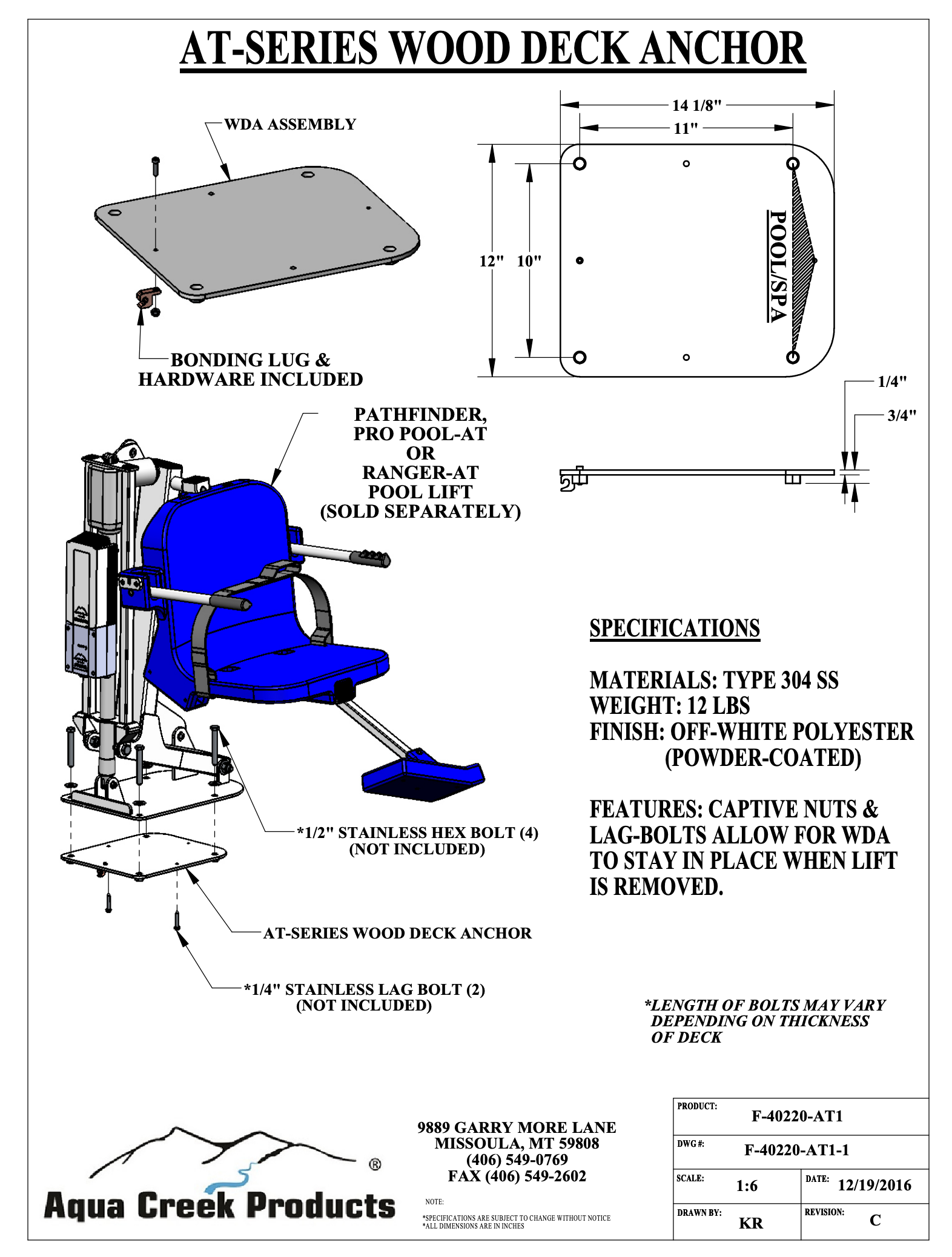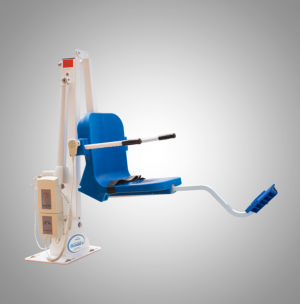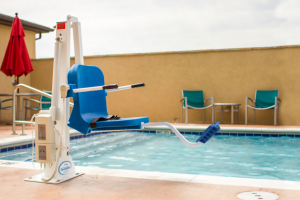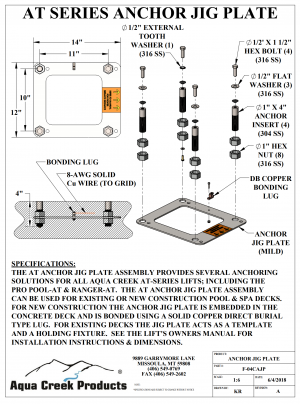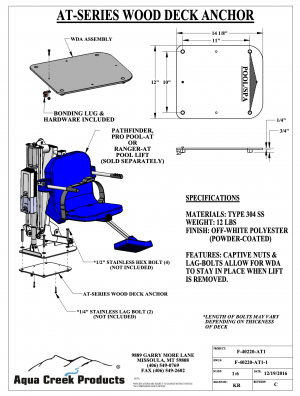 Ranger 2 Pool Lift – $4,309.84 – Free Shipping
$4,309.84
In Stock
Configure Your Ranger 2 Pool Lift – $4,309.84 – Free Shipping System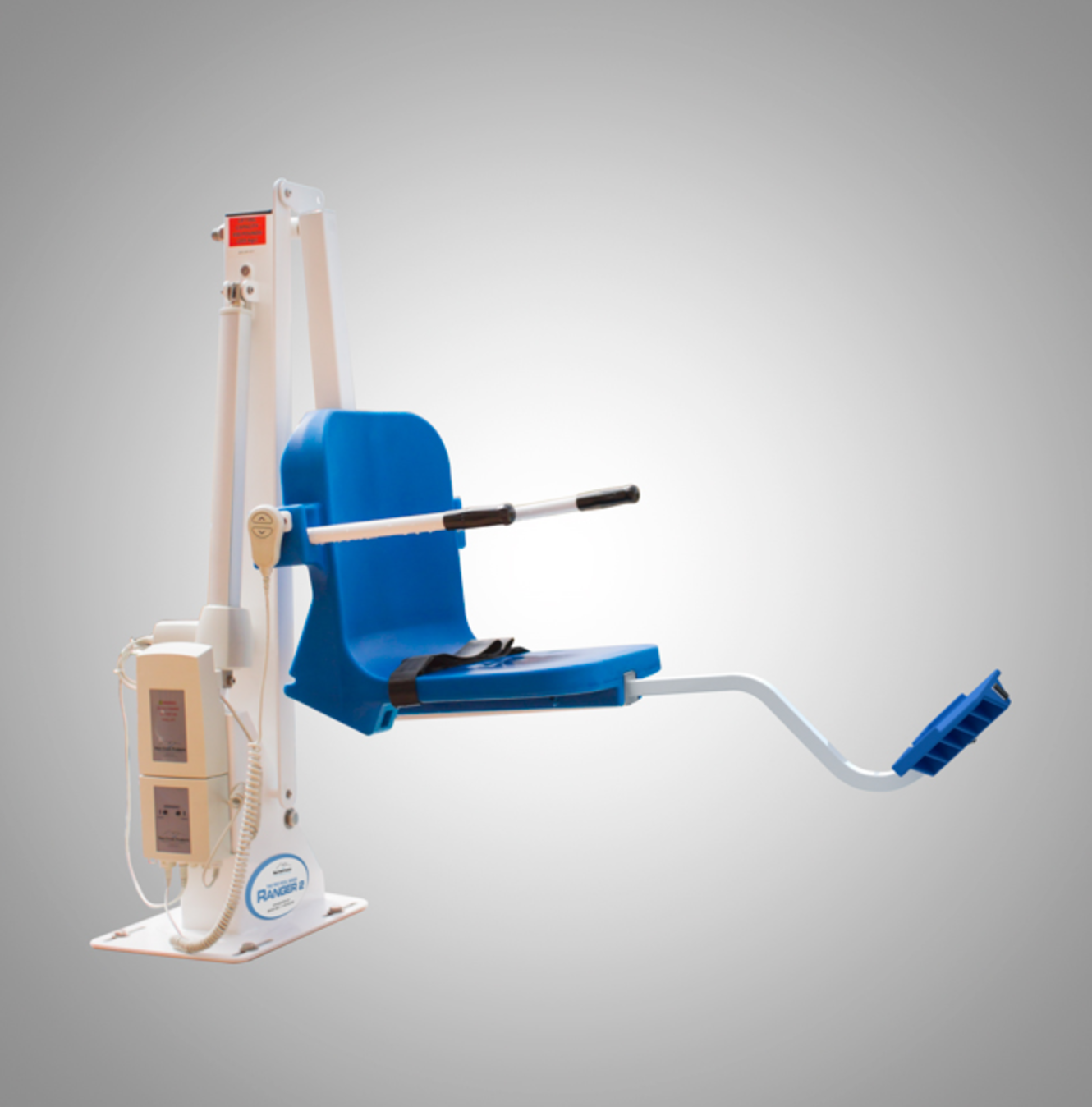 Following the popular Ranger, the Ranger 2 is a new and improved model. This lift is ADA compliant, featuring UL Certification and an ergonomic design. The Ranger 2 also has a 350lb weight capability and the standard 14in deck-to-water draft.
As with other Aqua Creek pool lifts, the Ranger 2 maintains the same high standards for reliability and durability. This model is perfect for accessing smaller motel and hotel pools. It is also a great option for those who want a pool lift for their backyard pool. The Ranger 2 offers independence as users can easily operate it with a simple 2-button, water-resistant handset.
The Ranger 2 comes with the same anchoring systems, color options, accessories, and solar charging station as the Pro Pool Series lifts, and is a go-to for many pool users.
Features
Field reversible
Rechargeable battery and accompanying wall mount charger
Stainless steel build
Adjustable base plate
Easy-to-adjust lap belt and footrest
Armrests that flip up for ease of use
Five year structural and pro-rated electronic warranty
Specifications
14" water draft
350 lb (160 kg) weight capacity
14.5" to 19" (37-48 cm) setback range