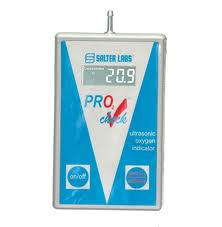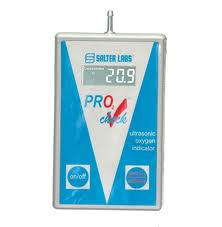 Secure Payment Online

24/7 Support

Quick Shipping

Free Shipping
(on orders over $50)

Made in USA

Life Time Warranty
PRO2 Check® Ultrasonic Oxygen Indicator
Inspired by the circuit board based oxygen measurement system found inside most oxygen concentrators, the PRO2Check® oxygen purity indicator is perhaps the most reliable system on the market … and at a very reasonable price. The PRO2 system uses ultrasound technology to accurately measure the speed of mere sound through various gas concentrations. With this technology, there is no need to replace the costly galvanic fuel cells used in other systems. Teh device comes with a protective carrying case. The fingertip switches are "membrane style", which offers a low profile design without sharp edges to get snagged or inadvertently pushed. The protective case also has a clip to attach to your belt or lab coat pocket. It also comes with an adjustable carrying strap for over the shoulder use. The standard 9 volt battery is pre-installed and the PRO2 is patient ready right out of the box! This unit comes with a 2-year warranty.
Features
Oxygen PURITY Sensor.
Checks Purity Only!
Free Shipping! Only $519
Specifications
| | |
| --- | --- |
| |   |
| Display/Test Range: | 0% to 100% O2 |
| Display Resolution:  | 0.1% O2 increments  |
| Measured O2 range:  | 20.75 to 100% (ambient to 100%) |
| Test Accuracy:  | +/- 2% of full scale  |
| Linearity:  | +/- 2% of full scale  |
| Response Time:  | 10 seconds  |
| Warm up Time:  | None required  |
| Operating Temperature:  | 32º to 104º F (0º to 40º C)  |
| Storage Temperature:  | -29º  to 150º F                 (-34º to 67º C)  |
| Power Requirements:  | One 9V battery  |
| Calibration Requirements:  | None  |
| Sensor:  | None  |
| Dimensions:  | 3.6"w x 5.75"h x 1.29"d  |
|   | 9.1cmW x 14.6cmH x 3.3cmD  |
| Weight: | 9 oz (255 grams)  |
| Warranty:  | 2 years  |