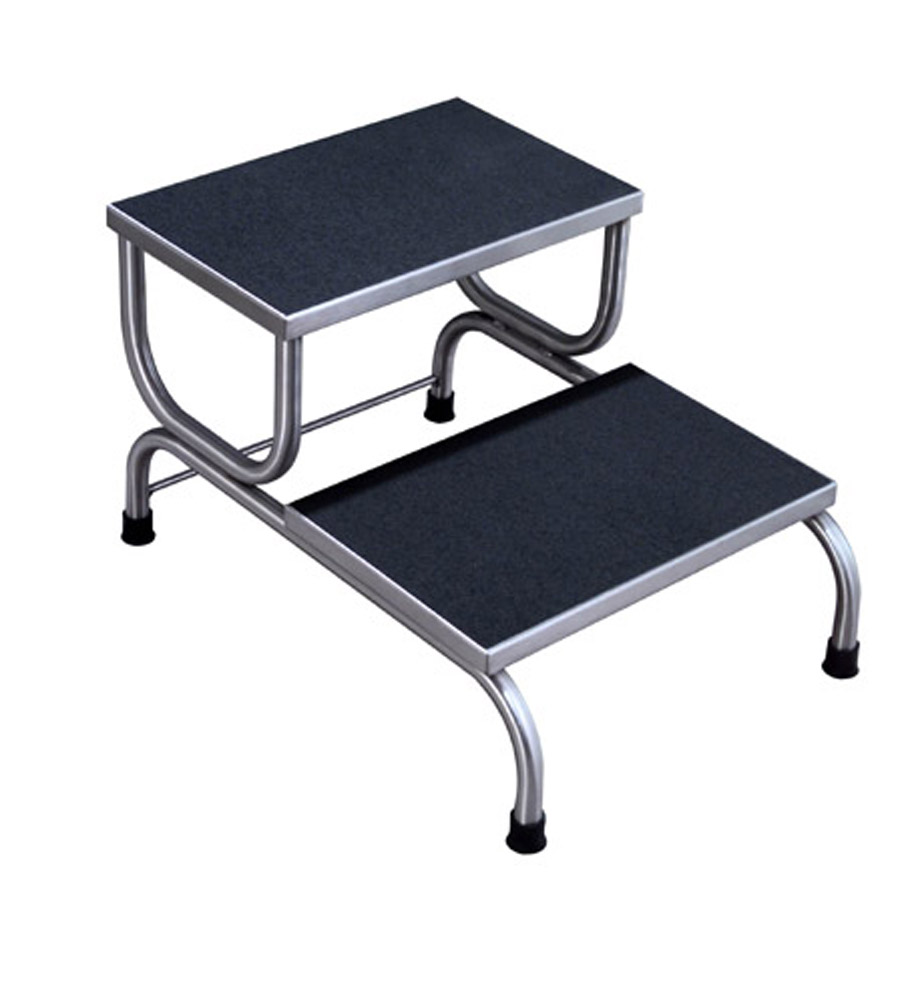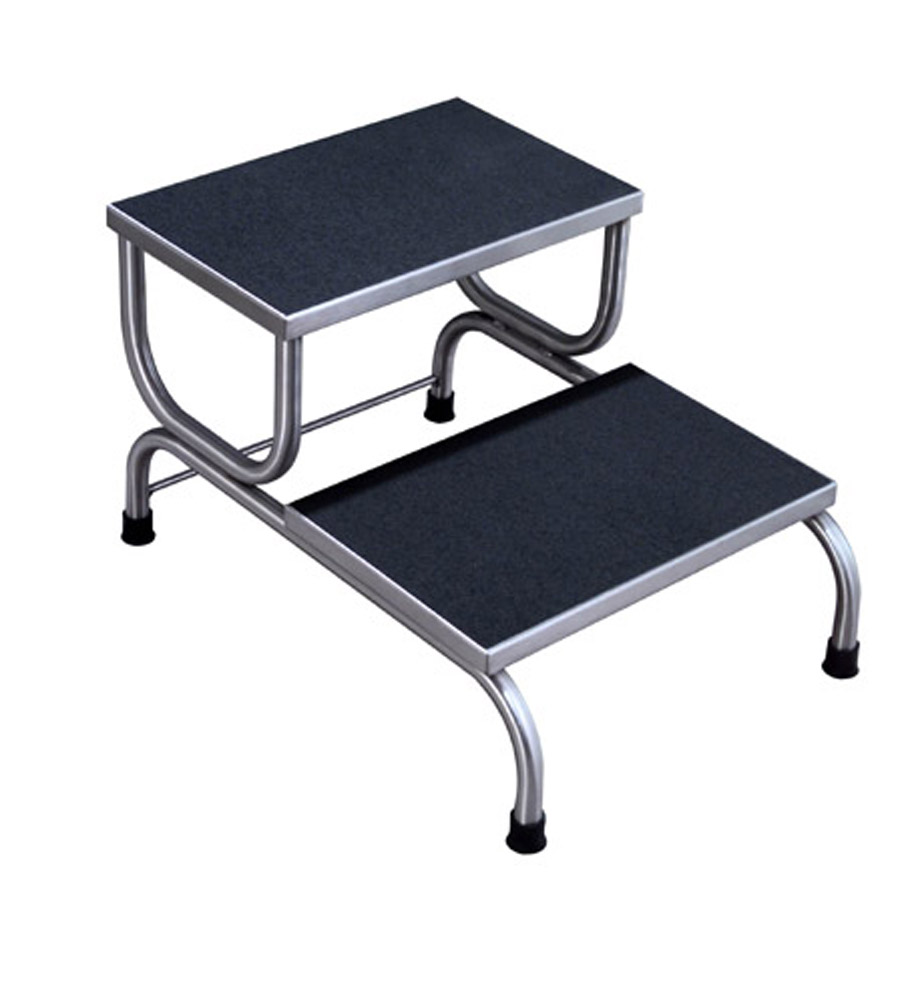 Secure Payment Online

24/7 Support

Quick Shipping

Free Shipping
(on orders over $50)

Made in USA

Life Time Warranty
This JM83-70E Patient Step Stool features a stainless-steel double step design that stands tall above the competitors—39.7 centimeters tall to be exact. It features step treads with non-slip corrugated rubber. The legs have rubber tips to prevent slipping and are offset to prevent tipping over as well as ensuring mobility for those who need it.
It allows for quick and easy access to high shelves and cupboards without the danger of falling on slippery steps made of wood. 
This stool offers quick, free shipping and every item comes with a 3-year limited warranty.
Features
Non-slip rubber tips attached to legs

Non-slip corrugated rubber treads

Stainless-steel tubing – 16 gauge, 1" (2.54cm) 

Stainless steel band – 1.25" x .125" (3.2cm x .3 cm) for rigidity

High-quality and safe stainless-steel construction

3-year limited warranty
Specifications
Height: 15.63" (39.7cm)

Width: 18" (45.7cm)

Depth: 25" (63.5cm)