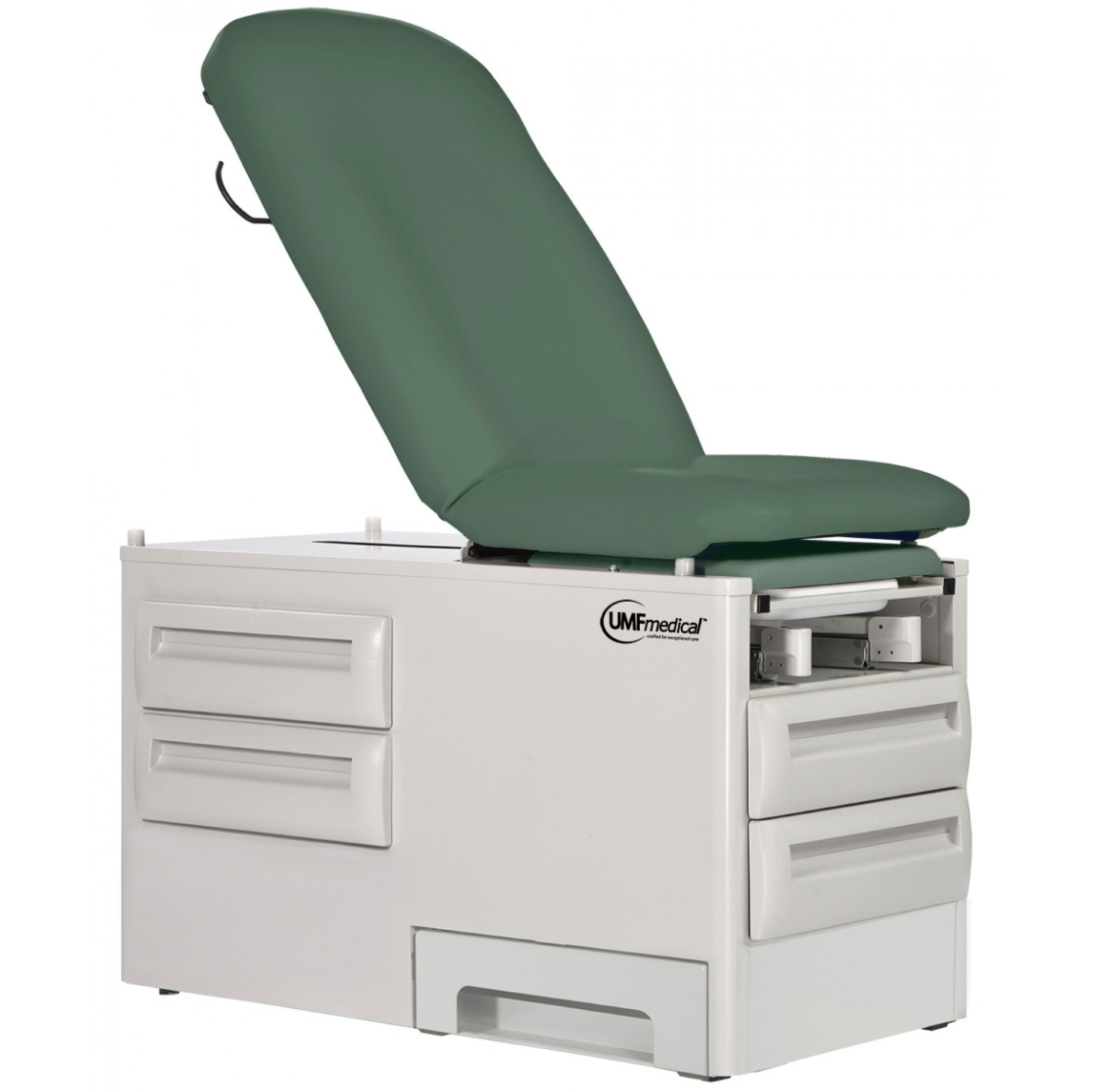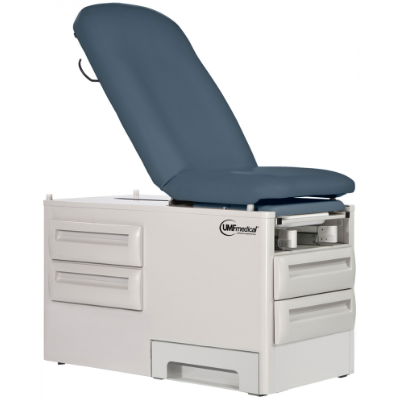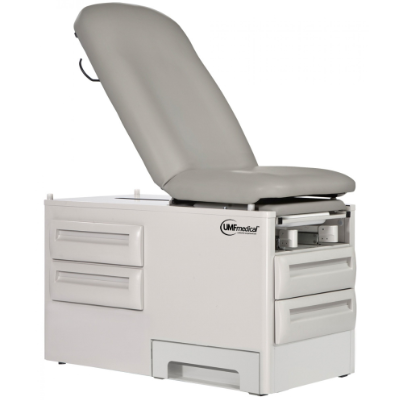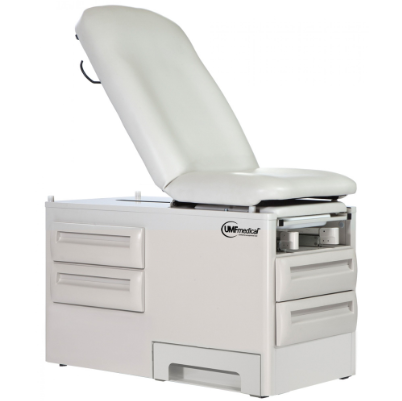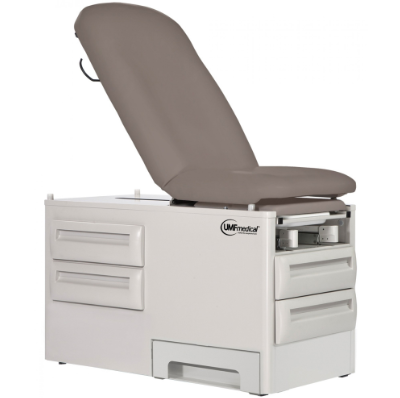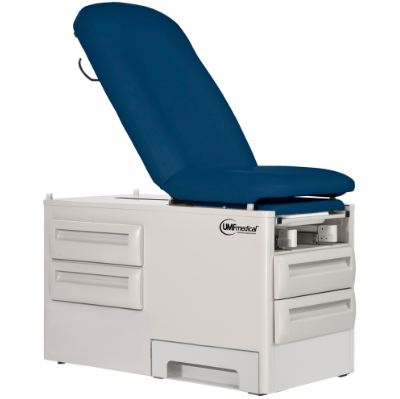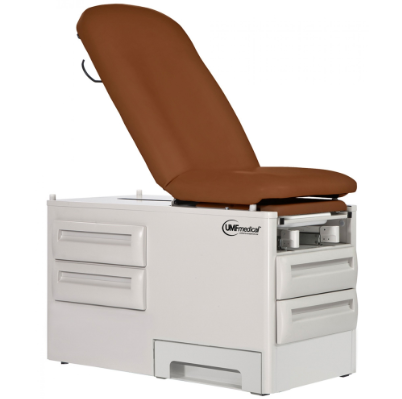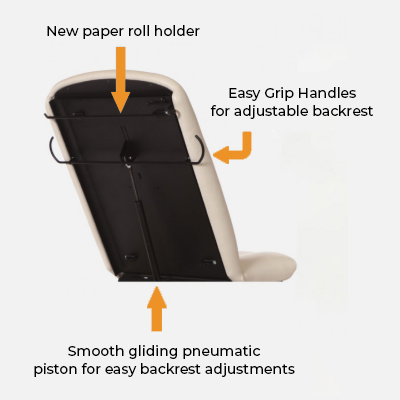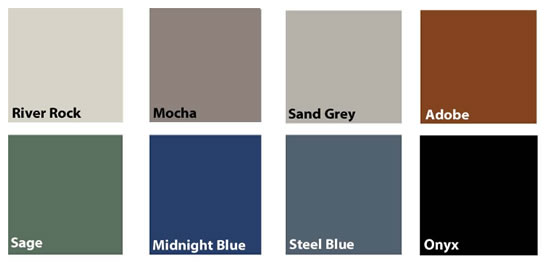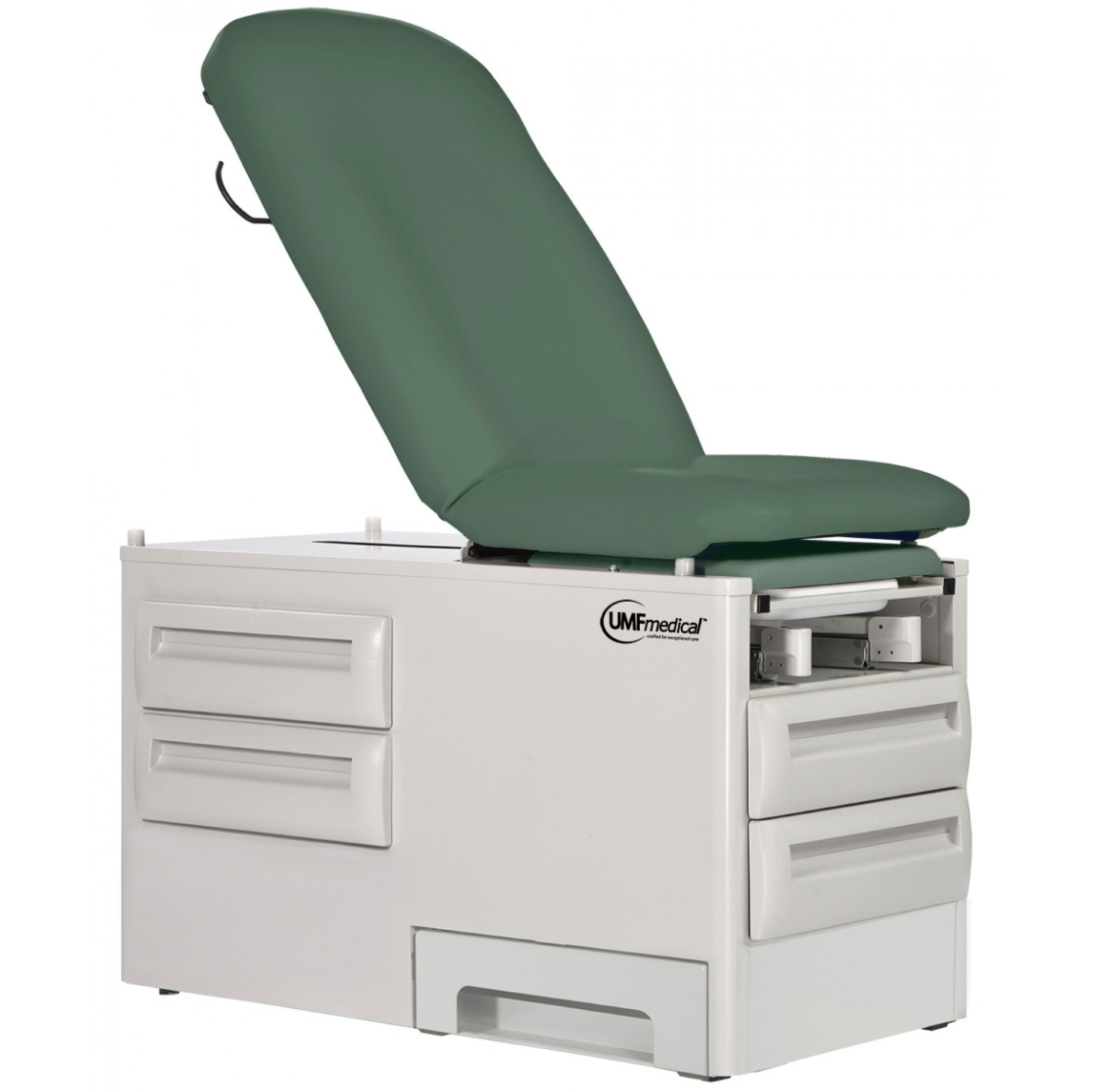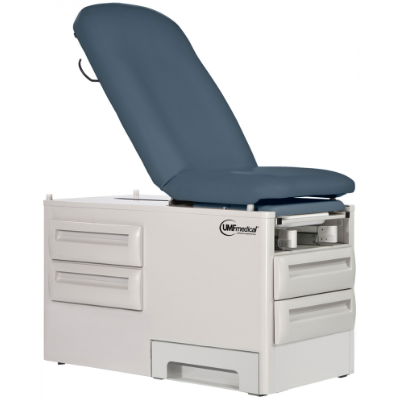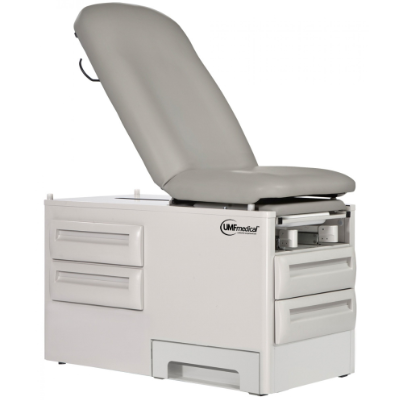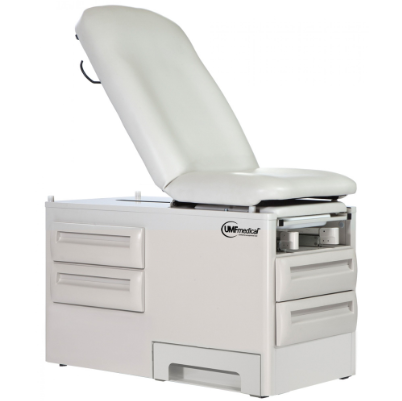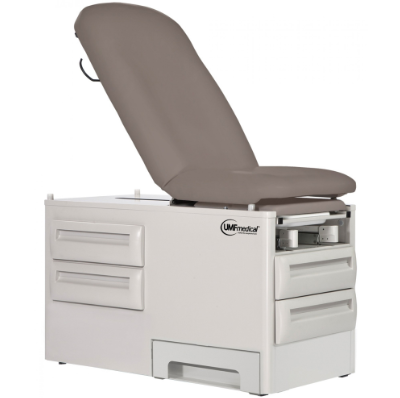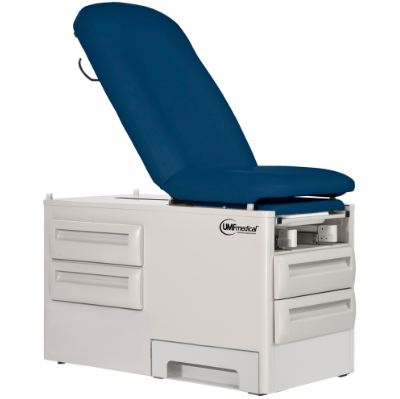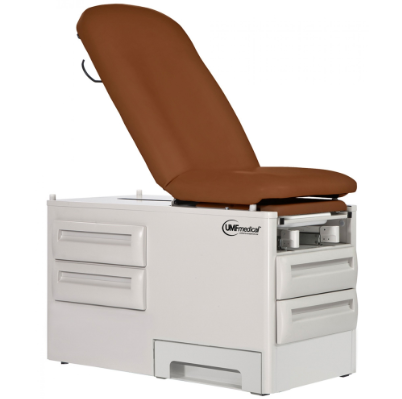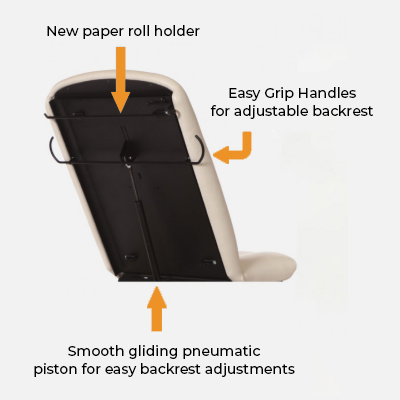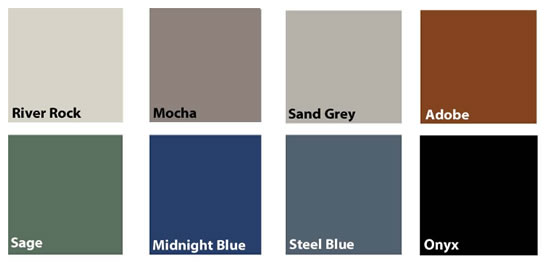 Secure Payment Online

24/7 Support

Quick Shipping

Free Shipping
(on orders over $50)

Made in USA

Life Time Warranty
The first striking feature of the JM52-40-145E Exam Table is the non-slip slide out footstep on the side of the table. This is a departure from the standard front-facing step. It leaves space for two drawers in addition to the two reversible drawers on the side. Reversible drawers allow for switching drawers between sides to change between a right or left-handed table. This makes for a table that is suitable for any exam room. 
The top is designed for ultra comfort, is seamless and removable, and the stirrups and back section are held by a gas spring assist. It also has a removable drip pan, slide out leg section, and removable leg section pad. This all comes standard on this model, making for a versatile exam table that's comfortable to patients.
Features
Upholstered cushion is removable and seamless 

Galvanized steel base 

2 front drawers 

2 reversible side drawers 

Pull out steel side step 

Stirrups 

Easy-reach articulating back adjustment

Paper roll holder 

5-year limited warranty
Specifications
Stirrups can be moved into four lateral positions 

Stirrup length is adjustable 

Height: 31.8" (80.8 cm) 

Width: 27" (68.6 cm) 

Length ranges between 58.5" – 77.5" (148.6 cm – 196.9 cm) 

500-pound weight capacity