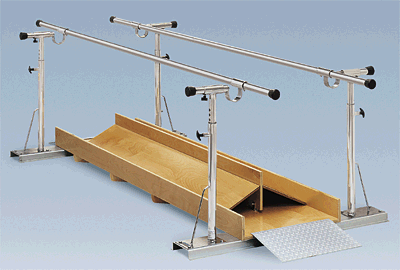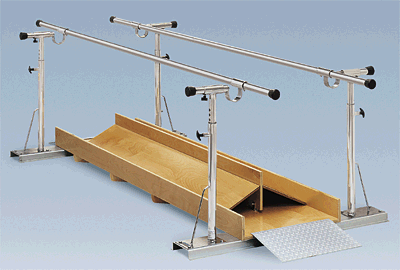 Cross Tie Parallel Bars
Secure Payment Online

24/7 Support

Quick Shipping

Free Shipping
(on orders over $50)

Made in USA

Life Time Warranty
$2,000.00
In Stock
Configure Your Cross Tie Parallel Bars System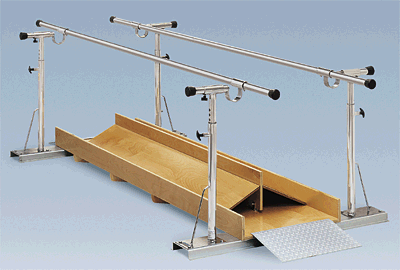 These Cross Tie Parallel Bars are highly customizable, free standing parallel bars that are designed to easily meet every user's needs. These bars come with removable foot boards, adjustable height, and they're easily portable.
The device's foot boards can be adjusted to allow for extra width and height at the base to accommodate users of all sizes. Users can also adjust the width and height of the bars to their comfort level.
Other features include independent quick locking width and height adjustments, uninterrupted 1.5in handrails, safety tread approach ramp, and lightweight abduction and divider boards.
Features
Abduction and divider boards

Cost of $2,000

Foot boards

Uninterrupted handrails

Safety Tread Ramp
Specifications
Overall width 52in.

Height can adjust from 24in to 44in

Width can adjust from 17in to 26in
    550
Walkway: 8in x 24in

Posts: Length of 10in

Divider Board: 6in x 9in

Abduction: 6in x 13in



552

Walkway: 10in x 24in

Posts: Length of 12in

Divider Board: 8in x 13in

Abduction: 8in x 13in




    554
Walkway: 8in x 24in

Posts: Length of 14in

Divider Board: 10in x 9in

Abduction: 10in x 13in