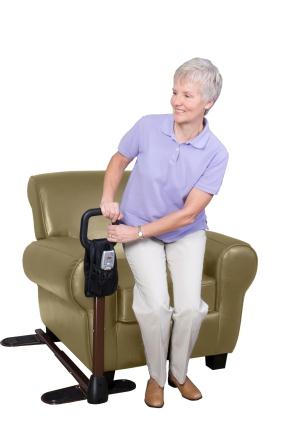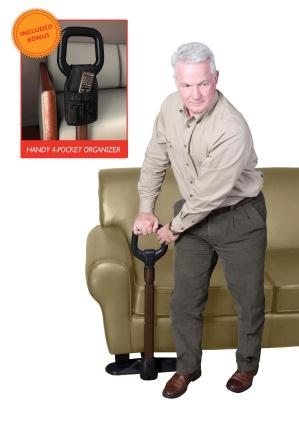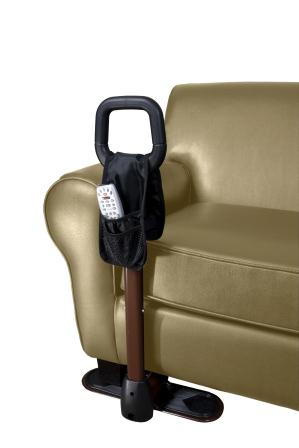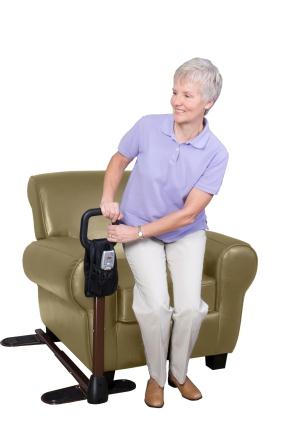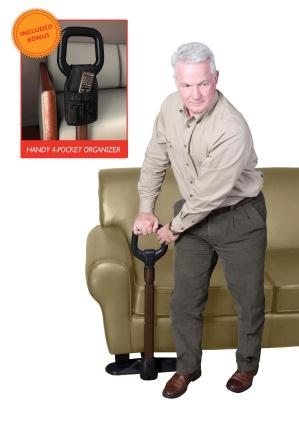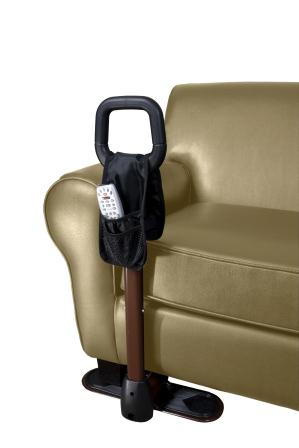 Secure Payment Online

24/7 Support

Quick Shipping

Free Shipping
(on orders over $50)

Made in USA

Life Time Warranty
Now you or your loved one can sit down or stand up from your favorite recliner or sofa with ease and comfort. The Couch/Chair Cane features a sturdy, ergonomically designed handle and a handy Organizer Pouch, perfect for keeping convenient items close by. The Couch/Chair Cane is a must have for anyone with impaired balance, back pain or recent surgery. Also works great with a lift chair!
Features
Offers Support In And Out of a Couch or Recliner.
Only $179.95 – Free Shipping!
Specifications
Cane Height: Adjustable from 29" to 32"
 
Fits Couch Feet Distance: 21" to 33"
Width of Handle: 15"
 
Product Weight: 15 lbs
Weight Capacity: 300 lbs
 
Package Dimensions: 27" x 17" x 2.5"