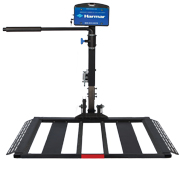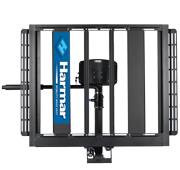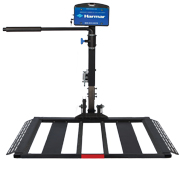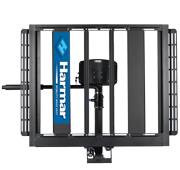 Secure Payment Online

24/7 Support

Quick Shipping

Free Shipping
(on orders over $50)

Made in USA

Life Time Warranty
Harmar's AL560XL is the perfect example of a product that is made with the average consumer in mind. What makes this model so great is the fast automatic securing ability that doesn't require additional modifications to your power chair.
The ultra-wide platform is both vertically and horizontally adjustable and the cushioned hold-down armrests will keep your power chair secure for up to 350lbs. Another notable feature of this lift is the automatic folding mechanism. We love this model because of its simplicity. With the turn of one switch, you'll have a fully automatic lift.
You may also like…
Osprey 4410

Color - Silver

Our largest scooter! Four wheel with huge ground clearance perfect for heavy outdoor use!  Free Shipping  (Call 877-585-4041 for Price and Options!)
Features
Does not require power chair modifications

Compatible with most popular power chairs

32.5" x 37.5" adjustable platform

License plate mount included

Adjustable platform wheel provides a custom fit

Swing-away option available
Specifications
Lifting capacity: 350lbs (160kg)

Installed weight: 101lbs

Platform size: 32.5 in-38.5 in

Hitch height (range): 5 in-18 in

Hitch class: III or greater

Warranty: 3-year transferrable warranty