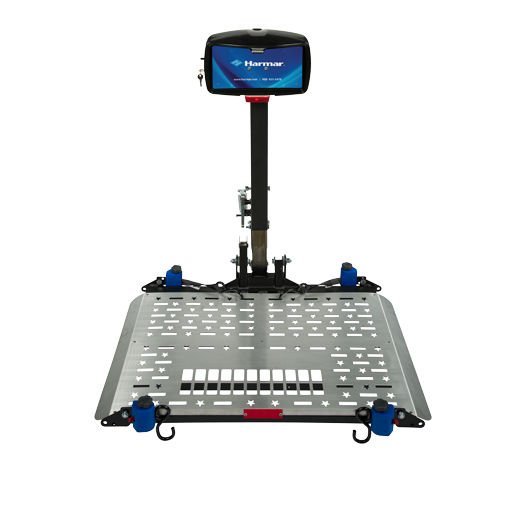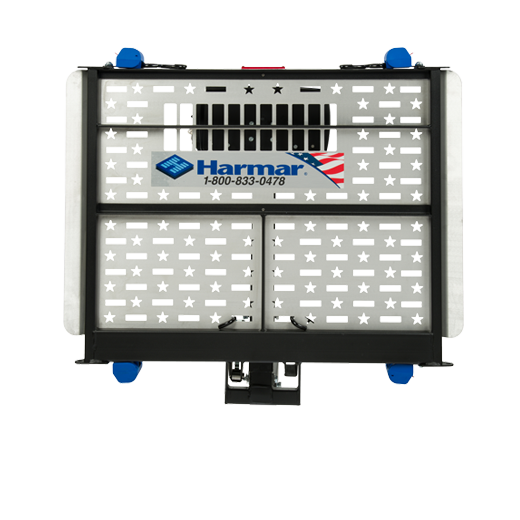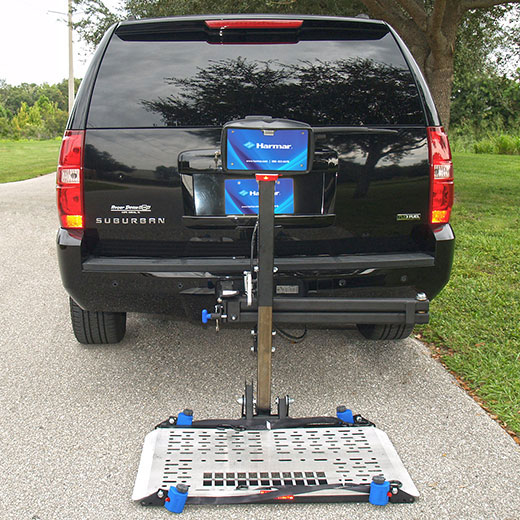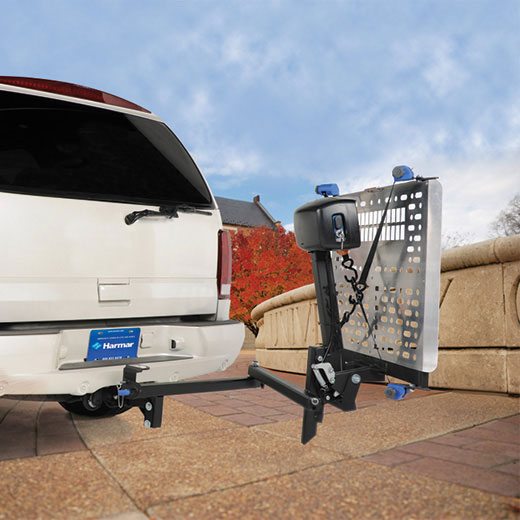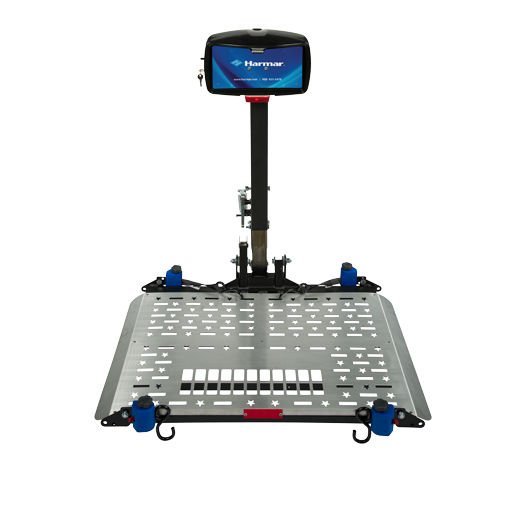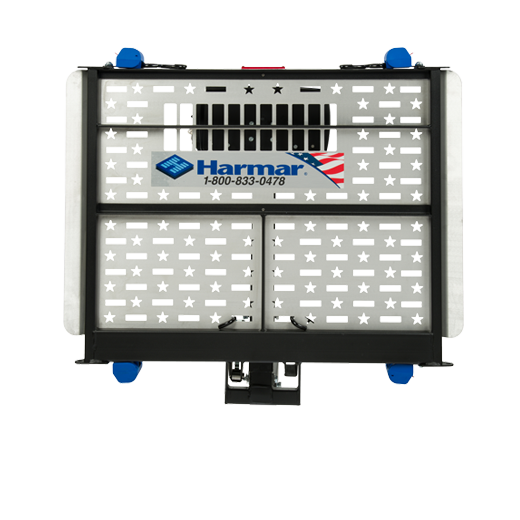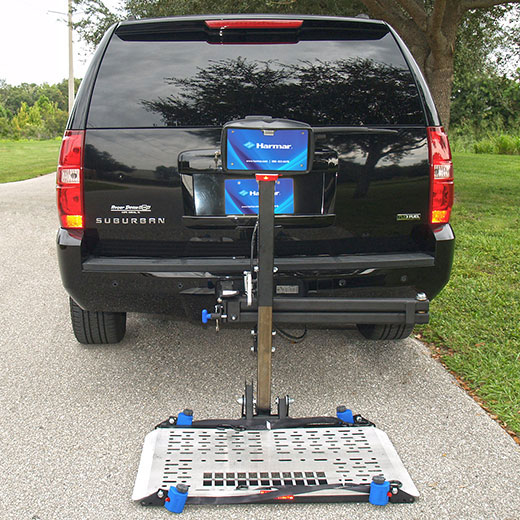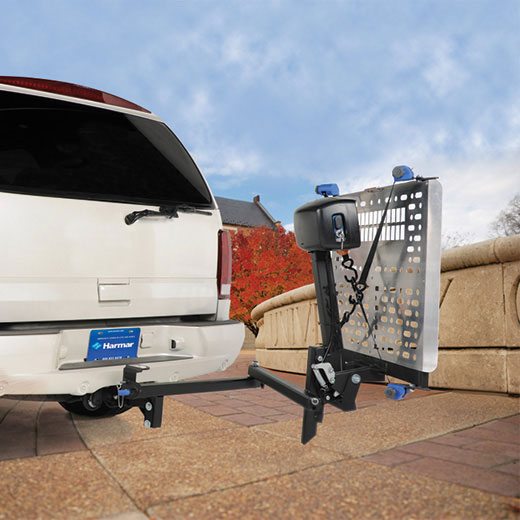 Secure Payment Online

24/7 Support

Quick Shipping

Free Shipping
(on orders over $50)

Made in USA

Life Time Warranty
The classic AL500HD Heavy Duty Universal Power Chair Lift is now better than ever.
Accommodating up to 400lbs of power chair, this product has all of the benefits of the fan-favorite outdoor lift with an extra boost. It has the classic Q'straint adapters for easy to secure, and the star-spangled design that Harmar users love.
This product features Harmar's aluminum deck Stars 'N' Stripes design dedicated to our country's veterans and celebrating Harmar's heritage as an American Company. This lift is built for easy and safe transportation, and it will last for years with no need for any chair modifications.
Features
Manual back-up

Comes with license plate mount

Available in swing-away option

Carries practically all power chairs

4 self-tensioning, Q'straint adapters 

No modifications necessary
Specifications
400lbs lifting capacity 

77lbs. installed weight 

3-year transferable warranty 

27.5" x 39" aluminum deck size