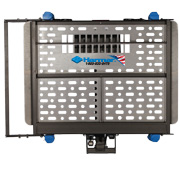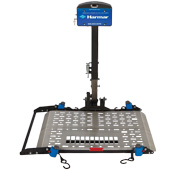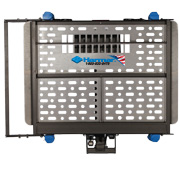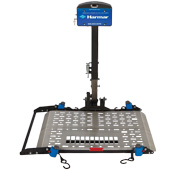 Secure Payment Online

24/7 Support

Quick Shipping

Free Shipping
(on orders over $50)

Made in USA

Life Time Warranty
The AL300 Fusion Lift is a model manufactured by Harmar that offers versatility and convenience. It's capable of carrying both scooters and power chairs with one lift.
The AL300 Fusion's lift power comes from its four Q'Straint retractors that are easy to operate and safely secures any small mobile vehicle. When there's no scooter or chair on the platform, it automatically folds with one single flip of a switch.
This model features the trademark Stars-N-Stripes of the Harmar brand on its aluminum deck. The design commemorates Harmar's pride of being an American company and dedication to the nation's veterans.
You may also like…
AL100 Universal Scooter Lift $2,135 – Free Shipping

It can carry basically all size scooters 

No modifications to scooters

License plate mount included

Can accommodate vehicles with a wheelbase of up to 42"

Swing-away option available

Automatic hold down arm

Made in the United States

Manual crank backup included
Features
Made in the USA

Four Q'Straint retractors that are self-tensioning

Capable of carrying basically all power chairs and scooters 

Manual crank backup included

Swing-Away option available

No power chair or modifications

License plate mount included
Specifications
This lift has a lifting capacity of 400lbs (181 kg)   

The lift has an aluminum deck that measures out to 27.5″ x 39″. 

It can carry a maximum scooter width of 27″ and wheelbase of 42″.

It has an installed weight of 82 lbs. 

With an adjustable cradle, it extends up to 46″.

It has a hitch class of II or III. 

Hitch height range is 5"-8". 

3-year transferable warranty.