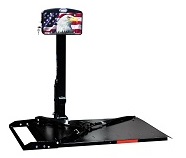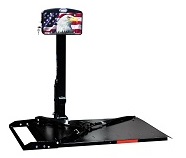 AL010 Micro Outside Lift $1,335 – Free Shipping
Secure Payment Online

24/7 Support

Quick Shipping

Free Shipping
(on orders over $50)

Made in USA

Life Time Warranty
$1,335.00
In Stock
Configure Your AL010 Micro Outside Lift $1,335 – Free Shipping System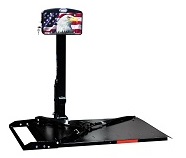 This lift is compact in size and lightweight enough for a Class I hitch.
The AL010 Micro Lift easily and securely transports any 3 or 4 Wheel Travel Scooter or Travel Power Chair.  
The platform and adjustable rear wheel cradle system makes securing the scooter/wheelchair
to this lift simple with 4 secure tie-downs to ensure stability and safety.
 An optional Swing-Away Bracket is available to allow easy access to the trunk or cargo area.
Features
Micro Lift for Travel Size Scooters/Wheelchairs
Specifications
Carries virtually all 3 and 4 wheel travel scooters and power chairs

Easy to use 4 secure tie-downs and rear wheel cradle

Scooter or chair modifications are NOT required

Power lift and manual fold

A Manual crank backup and license plate mount included

A Swing-Away option is available

Proudly Made in the USA