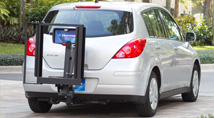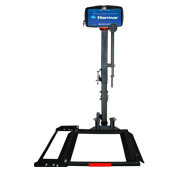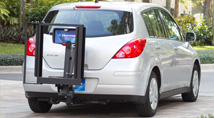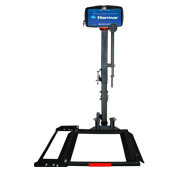 AL 160 Scooter Lift by Harmar $1,940 – Free Shipping
$1,940.00
In Stock
Configure Your AL 160 Scooter Lift by Harmar $1,940 – Free Shipping System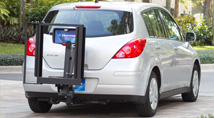 The AL 160 Scooter Lift manufactured by Harmar has a streamlined design for a smaller, simpler lifting solution. The small open platform construction isn't cumbersome to the vehicle. When this model is folded on the back of a vehicle, it still allows great visibility for the driver out of the rear window.
This Harmar product is a Profile Scooter Lift that allows you to securely and safely transport power scooters that have a wheelbase of between 30" to 42" with zero modifications needed.
It also comes with an automatic hold-down foot that helps secure your scooter with the push of a single button. It can even accommodate larger scooters up to 350 lbs.
Features
Automatic and fully powered hold-down foot that secures scooter

Streamlined silhouette design

License plate holder included

Fits basically any 3-wheel scooter with a wheelbase of 30" to 42" 

Fits basically all 4-wheel scooters that have a 42″ wheelbase
Specifications
It's able to lift up to 350lbs.

This model's hitch height range is 5″-18″.

It weighs 74lbs at its installed weight.  

It has a platform size that measures 27.5″ x 23″.

It has a hitch class of I or greater.

3-year transferable warranty.