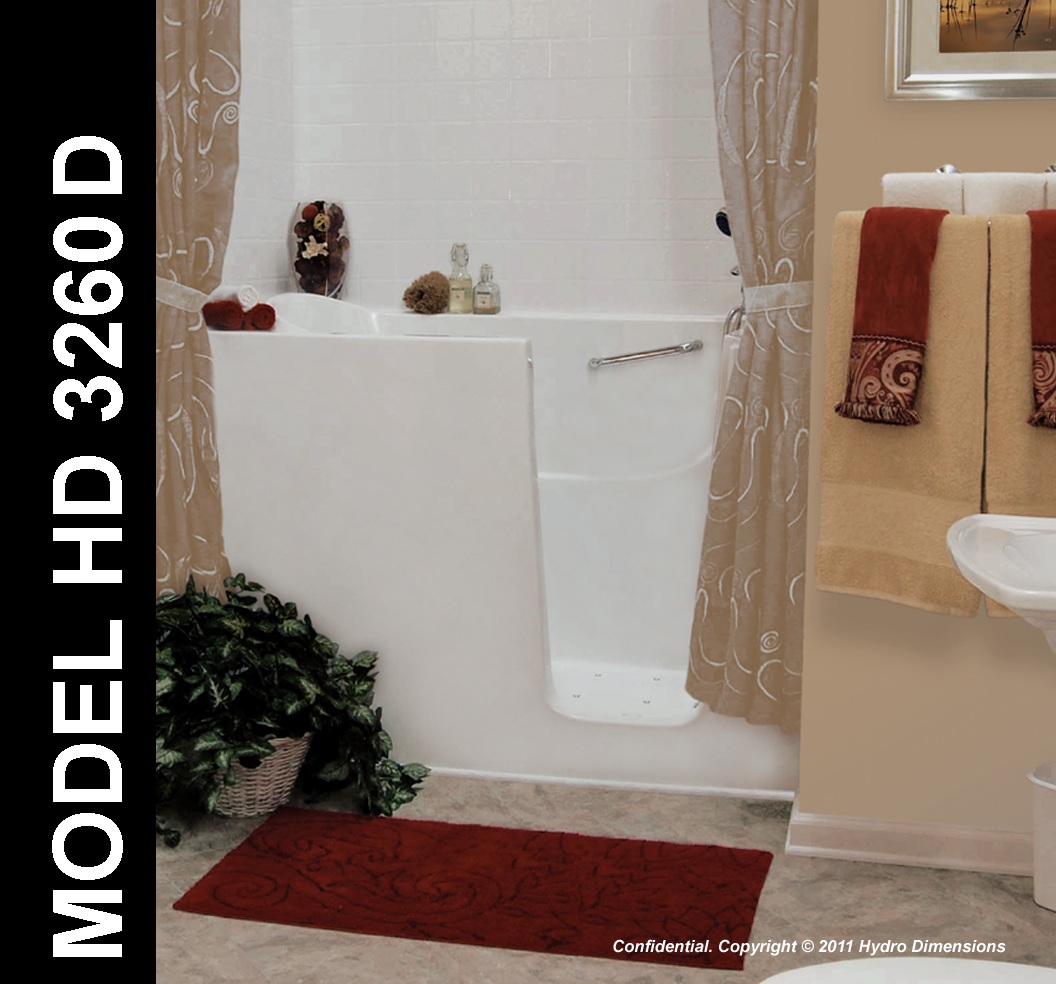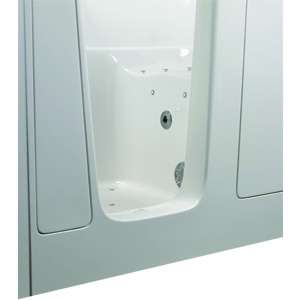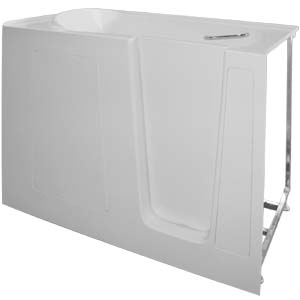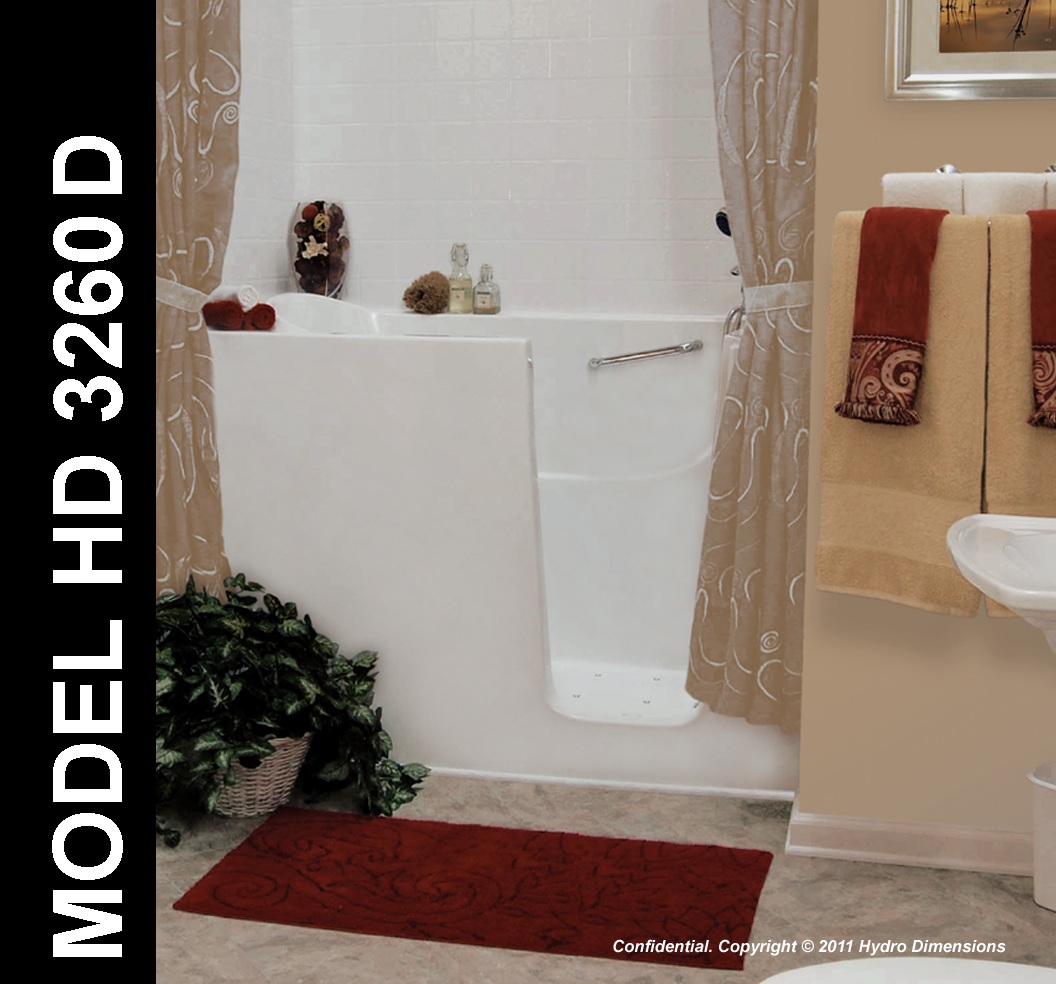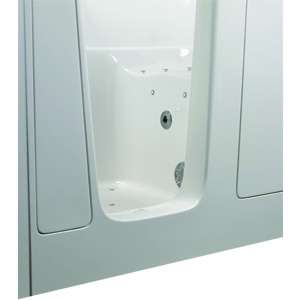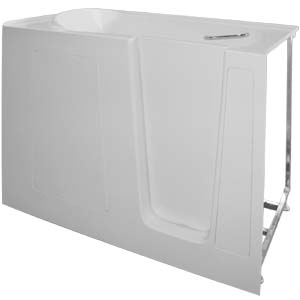 Secure Payment Online

24/7 Support

Quick Shipping

Free Shipping
(on orders over $50)

Made in USA

Life Time Warranty
Every walk in tub comes standard with safety features including a walk in (or step in) entry door, safety grab bar, built in seat, easy to use and reach polished chrome faucet with hand-held shower and non-slip floor. These walk in bathtubs also come with the option of a Custom Hydro Massage System, otherwise known as Whirlpool System, Air Massage System or Dual Massage System making each walk in tub tailored to suit anyone"s needs.
5 Piece Polished Chrome Faucet with Hand Held Shower
Cable Operated Polished Chrome Waste & Overflow
Built in Safety Grab Bar
Removable Front Access Panels
Sure-LOCK™ Tub Door Latch System
Extension/Filler Panel for 60″ Wall to Wall Installation
Features
Specifically designed for new construction where size is needed – our largest walk-in bathtub the 3260-D allows the bather a full 39 inches of soaking depth.  $4,379 Free Shipping!
Specifications
Dimensions; Length 32″ x Width 60″ x Height 46″
90 Gal. Capacity
Colors; White & Biscuit
Left or Right Hand Door
Secondary Door Drain
High Gloss Gel Coat Finish
Hand Applied Fiberglass Cloth Shell
Sturdy One Piece Construction
Stainless Steel Frame Supported by 6 Levelling Legs
Tub Weight 195 Lbs. Note: weight includes Faucet & Drain Assembly
Optional System Features:
Air Massage System; Variable-Speed Heated Air Blower, 20 Individual Air Jets, Polished Chrome Outer Ring with White or Biscuit Center Cap
Hydro Massage System; Single-Speed Syllent™ Heat Exchange Pump, 5 Polished Chrome Adjustable Jets with Directional Eyeball
Dual Massage Systems; Combined Both Air and Hydro Massage together
ON/OFF Controls are Electronic or Pneumatic
Custom Systems and options are available